William Lulow Photography Workshops
TBD
Full Day Workshops
Full Day Workshops are booked on a first-come first-served basis with a minimum of six spots necessary to hold the studio space. They can be held either in NYC or in Westchester. If you send an email indicating interest, you will be placed on a list and notified at least 4 weeks in advance of when the workshop will be held. Workshops are usually held on a Saturday and last the whole day. Models are provided for demonstrations.You will learn everything you wish to learn about studio lighting crammed into a single session. Lunch is served, and each participant receives a packet with valuable information regarding tools and techniques of studio portraiture. Recently, emphasis has been placed on digital technique and output. Cost is US$350 per person.
3-Hour Workshops
I also have started running less expensive workshops that last two-to-three hours and provide a wealth of information as well. These are $125 for the class. Although no food is served, I still provide a model for demonstrations when necessary or we do field trips to teach certain techniques. These workshops are taught both in New York City and in Westchester.
One-On-One Instruction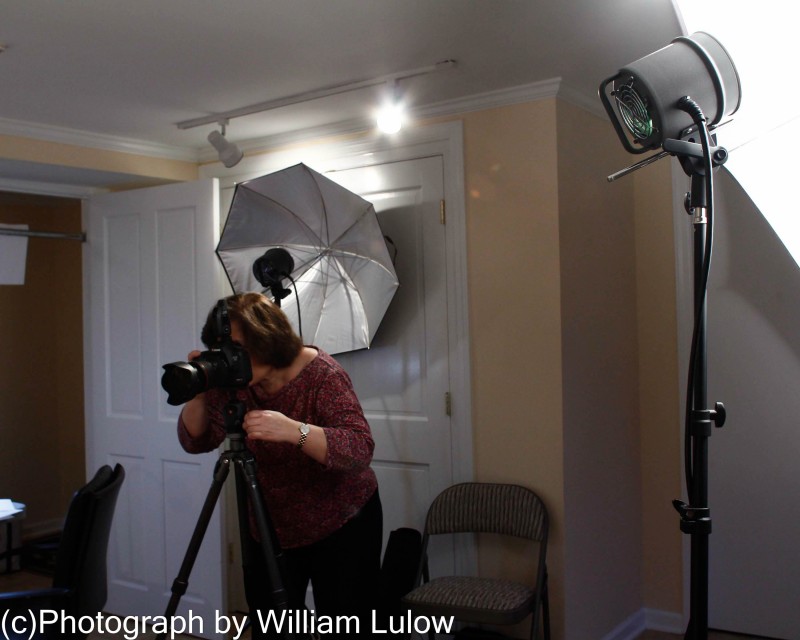 I also offer private sessions to address specific problems or techniques. These can be booked by appointment and are $75 per hour with a 2-hour minimum. I can do this at your own home as well, for an additional travel fee. (I have several students who prefer this method).