April 20, 2017:
William Lulow is a seasoned and all around talented photographer. He can do it all. He took a terrific headshot of me that I love and use all the time. He is easy to work with and very funny, too. That's important because you will feel relaxed around him when you're being photographed. I also hired him to take photos of my products for my shopping website. He has the patience of a saint. He is very knowledgeable and meticulous about his work. I highly recommend him for any type of photography job and/or editing you need to do.
My company contracted Bill to photograph our employees for a marketing campaign and headshots. He was great to work with as he was professional and creative. He is quick to respond and delivers what is promised and more. Highly recommended !!
Patricia Carcer, Sprague Energy, Harrison, New York
William Lulow is an exceptional photographer who brings fresh, new creative ideas to every photo session. His years of experience and sheer talent are brought to every project. His work with people is extraordinary. Bill does more than portraiture. He captures the life essence, and story of each person in a way that has never been captured before. Aside from his extraordinary ability and creativity, he is also fun to work with!
> Patricia Vaccarino, Owner, Xanthus Communications, Seattle, WA
This is wonderful, Bill! Thank you for your patience and expertise. Emily reported that she noticed you had to return during the service to get your camera. You went above and beyond to get the perfect shot.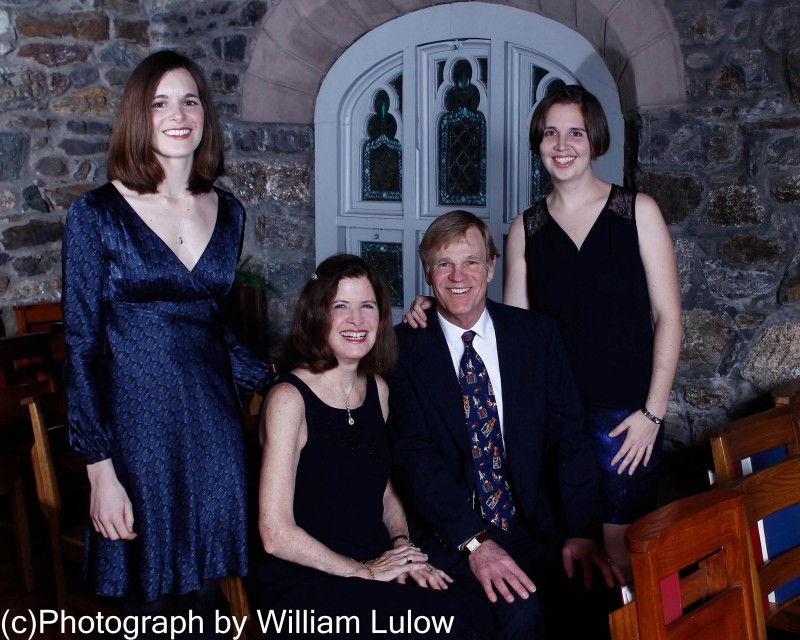 Quincy & Hersey Egginton, Chappaqua, NY
Bill Lulow took a winning photo for my website. He captured me at my best which helped me immediately establish positive communication with potential visitors who became clients. His skill and ease with the camera is amazing!
D. Miller-Small, Reiki Master
October 19, 2015:
Bill Lulow is the most professional of the professional photographers I've encountered over the years. I needed website portraits and, arriving with a mountain of lights, backgrounds and equipment, Bill spent two hours, at a reasonable price, and gave us over 200 excellent images to choose from. So many were so good that the choosing was the hardest part of the process. The website gets compliments for being impressive, mainly because of Bill's photos. He's a pleasure to work with as well.
Richard Rapp, Veltro Consultants (Recent client)
September 15, 2015:
During the the last 35 years, I have employed many professionals for a variety of shootings–groups. portraits news-conferences, personal markers and important conferences. No one has ever matched Wm Lulow in creating portraits that distill the essence of my corporate subjects. He is truly a master–and a pleasure to work with. If you need corporate photos–static or on the job–No one does it better (and makes it easier) than Bill Lulow)!
Don Sussis, Corporate Communications Officer
April 20, 2011
To Whom It May Concern:
I have always been extremely satisfied with William Lulow's work. The quality – and quantity – of Bill's images makes my job easier when selecting the best shot for publication. Great working relationship! My number one choice in the New York area for on-location shoots. I will definitely continue to use Bill in the future."
Jim Lang
Editorial Creative Director, Advertising Specialty Institute
To Whom It May Concern:
"It's a pleasure to conduct business with a trustworthy professional like William Lulow. He produces a quality product with exceptional professionalism. Always accomodating and responsive."
Lisa Marie Pompei, Garden State Engineering & Planning, New Jersey:
I was overdue for a professional photo, and I am so glad I called William Lulow. I wanted a photographer who could give me something different from the usual smiling, made up headshot. I wanted to show some personality. I came home with several shots that really shine, and nearly ten more that I'd be proud to send out. I don't think of myself as very photogenic–William's suggestions as to how to position myself and direct my gaze really made a difference. Our session was also enjoyable! I will recommend him to any friend who needs photographs, professional or other.
Lara Netting, private client (September, 2014)
To: Linked In
I worked with Bill last year when I needed new corporate headshots, and the results far exceeded my expectations. Corporate headshots are often stiff and artificial-looking, but Bill's photos were just the opposite. Bill's ability to combine technical expertise with artistic creativity resulted in headshots that were dynamic, compelling and thoroughly professional. I was delighted with the results, and chose one of Bill's photos for my LinkedIn profile. It was a pleasure working with Bill, and I have already recommended him to several colleagues.
January 24, 2014, Rita was William's client
Rita Weiss, President, Pinnacle Consulting, New York
To: Bill Lulow
"I cannot tell you how rare it is to have my wife telling me that she is pleased with my pictures. Man, that's the Oscar for you! And peace for me. Again, many thanks."
Bob Lape, Radio Personality
William,
The photos are all incredible! Max's headshot is so great and exactly what we needed…thanks!
Heidi Schoetz – Chappaqua
December 21, 2014
To: William Lulow,
Hi Mr. Lulow. You did an amazing job with the color in each piece. Thank you so much! I will certainly refer you to anyone who is looking for someone to photograph their art.
Katharina Horn, Scarsdale, NY
William:
I was at the Chappaqua Library today and caught your amazing photos. Many of the photos were the artists I listened to in college in the 70s – you captured them so beautifully, especially Judy Collins…I also happened to see Maria Muldaur (when Midnight at the Oasis was big!) at a small night club in London when I was studying abroad for a semester.
Just wanted to let you know how much I enjoyed them!
Jill E. Gold
Comment from Richard Rapp, Consultant. (Shoot in September, 2015):
Bill,
First of all, many thanks for giving us so many excellent shots from which to choose. We had a very hard time.
Richard
Comment from Ita Dowler (client, 2015):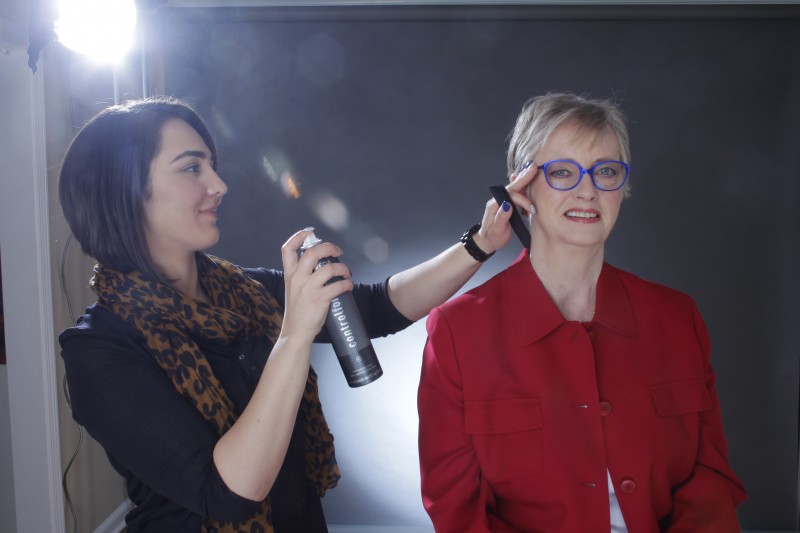 Mr. Lulow took many, many pictures in order to get the best possible few that we could use. He retouched the pictures and I was very pleased. I used the pictures on my website and I don't know if it was a coincidence but my business has picked up. I really appreciated his hard work and the finished product. Also, I have gotten a lot of compliments on those pictures.
On Teaching and Workshops:
April 28, 2015:
Mr. Lulow,
I really enjoyed the class very much. The class motivated me to consider lighting more when I take photographs. I have come out of the class with the motivation to learn more. I plan to tackle how to use my flash off-camera! The focus on lighting made this class very interesting and useful. Thanks for coming up to Mamaroneck to teach it!!
Spring, 2015 Student
HI Bill,
Thank you for helping me –
Sheila
I have been fortunate to have studied photography with Bill Lulow for the past two years. His patience, support and professionalism have been instrumental to my growth as a photographer. With him, I learned how to use manual mode, lighting, composition, how to set up a portrait and many other tricks of the"Trade". And as I struggled to obtain the results I wanted, Bill was always generous with his information, support and time. He is a terrific teacher and, most importantly, helps make learning photography a joy.
To: Director of Photography, The New School For Social Research
"After having taken more than a few photography classes at the New School, please note that I was particularly pleased by both the content and presentation of Mr. William Lulow's class which I completed a short time ago."
Mr. Paul Bernstein
To: William Lulow
"I found it amazing that I've been taking portraits for so many years and so many tens of thousands of photos and never understood some of the basic concepts behind it all. But you were right: I have not looked at any photograph (including my own) in the same way since I took the course. I must have taken 50 headshots in the last year and each one had the lighting just a little bit different from the other because I never knew exactly what I was doing. Now I can't wait for the next headshot victim so I can practice what now seems so simple to me."
"Thank you for the course, and next time I find myself in the Photo District I'll give you a call."
David J. Fischer, Photographer
On Blog Posts:
June 13, 2013
Dear William .
I am writing to you personally to thank you and to express my gratitude in your creative humanity by sharing and discussing your years of experience and thoughts in your blog and your posts here on LinkedIN.
I have the most respect and admiration for professionals such as yourself to want to give back to their fellow photographers. I presently volunteer at ICP and take classes when I can afford to. I am trying to find my voice as a fine artist in the field of photography and painting which has been a beautiful journey in itself . Thank you again and I look forward to hearing from you .
Adam Heller
September 18, 2013
I am bookmarking your feeds also It was a really wonderful topic! Just wanna say thank you for the knowledge you have apportioned. Just proceed creating this kind of put up. I will be your real reader. Thanks once more.
Monclere, Chicago Bike Shop