Why I Still Teach Photography!
by William Lulow
While looking through some faces and profile info on LINKED IN the other day, I couldn't help noticing the number of " independent photography professional" or "owner/photographer" listings there were. It seems that many more people are somehow choosing to go into the field of photography than ever before. For me, it's always been a kind of "glamour profession," and I've worked very hard at it for many years.  But given today's business climate with some jobs being harder to get, technology replacing some workers altogether and other technological advances making the taking of pictures much easier, people see more opportunities to be their own bosses by setting themselves up in the photography business. They figure that if they have been laid off of the workforce in general, why not try something that seems fairly easy. They often don't realize what running a business and being your own boss entails. It's quite a journey from enjoying photography and even getting some great shots,  to establishing a going concern as a professional photographer!
While this is happening, I was reminded that I have been writing this blog for almost a little over four years now! That's roughly a bit more than 1000 articles! Why do I take the trouble to do this, you might ask? And, by the way, another photography business guru has asked the same question recently. He wonders if photographers really need to have blogs at all! As a matter of fact, if you look at many photography blogs, all they talk about is what kind of a shoot they did or how great it was to shoot so-and-so's family! There are some that explain (and show) how a particular shot was done, but there are far too few of them. And, I have rarely seen a photographer's blog that talks about the history of photography! There are many blogs that are totally self-serving for the people who write them and don't impart any really useful information.
Well, I write this blog and offer workshops because I am hoping to elevate the overall quality of pictures from other amateurs and professionals alike. Some people tune out advice from seasoned professionals, preferring to explore solutions to imaging problems on their own.  Since the proliferation of digital equipment has simplified the taking of pictures, and because many amateurs as well as some professional photographers simply rely on this automated equipment to get their job done, AND, since they don't really understand the true nature of what the process of making images entails, I feel that trying to teach the basics and some of the tricks and techniques that professional photographers use to come up with great images is a powerful way to improve images in the marketplace in general! Learning about lighting and how to use it can certainly help one become a better photographer and produce images of higher quality than just capture shots, whether you sell them or just keep them for yourself.
When talking about photography to other would-be professionals, I am absolutely amazed that many of them have never heard of Walker Evans or Yousuf Karsh or even Philippe Halsman! I feel it's my job as an experienced photographer, one who has studied and practiced photography for over 40 years, to educate others about the field of photography itself. And, that includes its history!
I have been a photography teacher for the better part of 20 years and I have run a studio both here in Westchester and in New York City for the better part of 30 years. I have literally seen and been involved in almost all possible studio and location scenarios from event shoots to well-controlled studio portrait and fashion shoots. I have a great deal of practical knowledge which I have put forth in these articles, and have been willing and able to share them with whomever will read them. And, I sincerely wish that more people would take advantage of my expertise.  WordPress keeps an active archive of any and all blog posts, so if you have a need to re-read any older ones, you know right where to get them. Plus, I often re-publish certain articles because of their importance in the field anyhow.
In addition, I offer various workshops and classes through local adult education schools as well as privately. You can use the WORKSHOPS page to see when the next one will be and what the topics are. You can also send an email so that I can put you on my mailing list. There is really no substitute for practice, but workshops are a great way to learn technique in photography. I demonstrate lighting setups and then students practice them with their own cameras. They are able to see immediately, if they've gotten the idea or not. Since the lessons are objective, so are the results. If you've achieved the intended result, it's there for all to see. I have been to a number of "portfolio review" sessions where the results are more or less subjective, with various people adding in their comments. That usually doesn't translate into learning and, on the contrary, can result in bad feelings.
Students learn best when a technique is demonstrated by a good teacher and then they are given a chance to practice it on their own. The "hands on" experience is the best teaching tool, by far.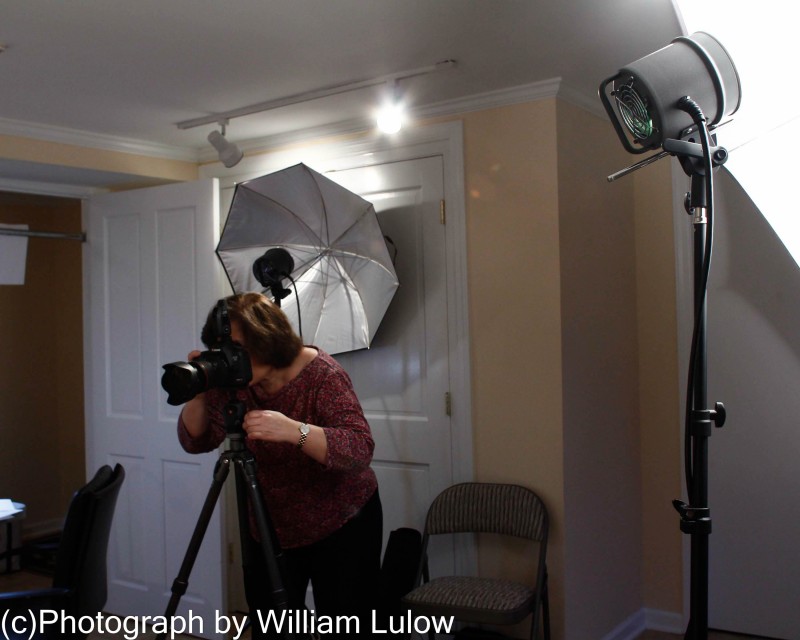 (Student learning light placement in her own home-studio)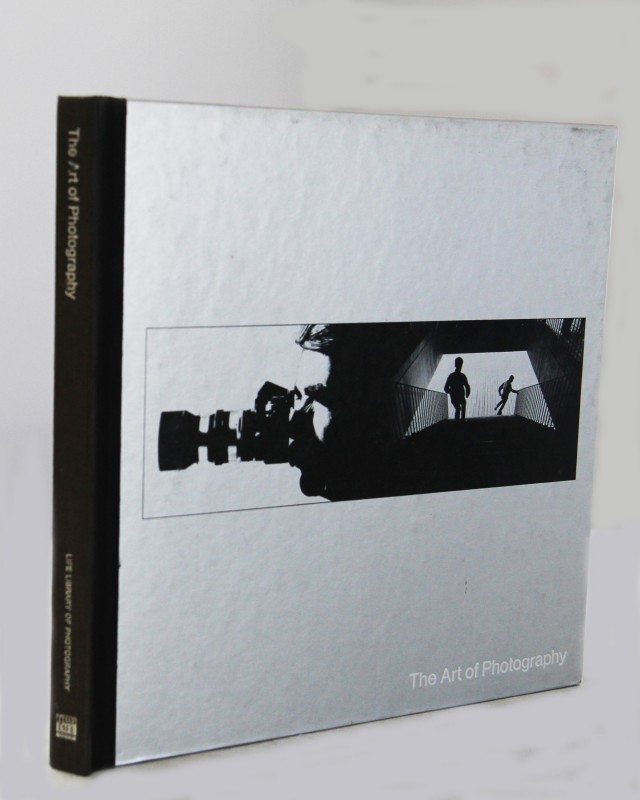 (Some photography history taught with the aid of the TIME/LIFE PHOTOGRAPHY series, as well as my own book collection).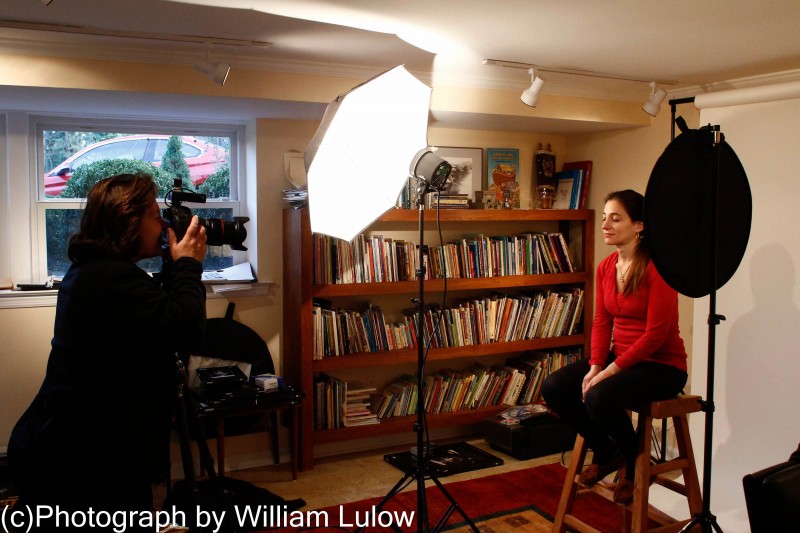 (Use of lighting equipment is demonstrated and then students practice same techniques).
My longer classes (full day and multi-day sessions) are complete with a model, refreshments and printed materials that students take home to study.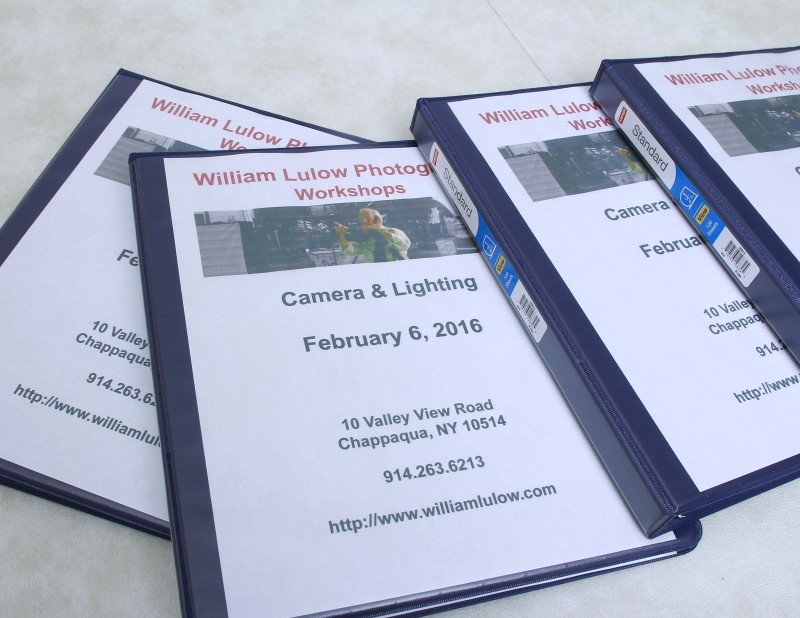 You can check availability of these workshops on the website and/or sign up to get advanced notice of when they will be held.
If you are serious about trying to improve your photographic knowledge, good workshops are the way to go. If you are thinking of doing photography as a career, good apprenticeships are still the way to do it, but they are harder to find these days. But, by all means, learn your lighting! Remember, iPhones cannot be connected to studio strobes, although there is a way that has just been developed using Bluetooth. You might be able to get some good shots with your camera phones, but unless you know your lighting, they will just be lucky ones.