What's Involved In A Professional
Photographic Shoot?
by William Lulow
As a continuation of the last article about "What To Look For In Hiring A Professional Photographer," I thought I would touch a bit on what photographers expect when they are hired to do a professional job.
First, they are looking for a client who has a definite idea about what kinds of pictures are needed, where they will be used and who will judge them.
Second, photographers appreciate a client who is aware of the costs involved. These days, there is really no more "film & processing" but there is still DIGITAL PROCESSING. After the shoot, the images have to be uploaded to the computer for processing. If the pictures will be used on the internet, it could take hours just to upload and resize all the files. This is time the photographer, or a member of his/her staff has to spend in front of the computer. It's time that needs to be paid. After all, we're paying the person who is doing the work.
Third, there are other expenses involved in today's shoots that include: stylists, assistants, studio rentals, transportation, shipping, DVDs, online proofing, equipment rentals, location scouting, location rentals, model and agency fees, etc.
So, photographers who are considering taking on assignments need to keep all these things in mind when quoting fees. They like it when clients are aware of these things as well.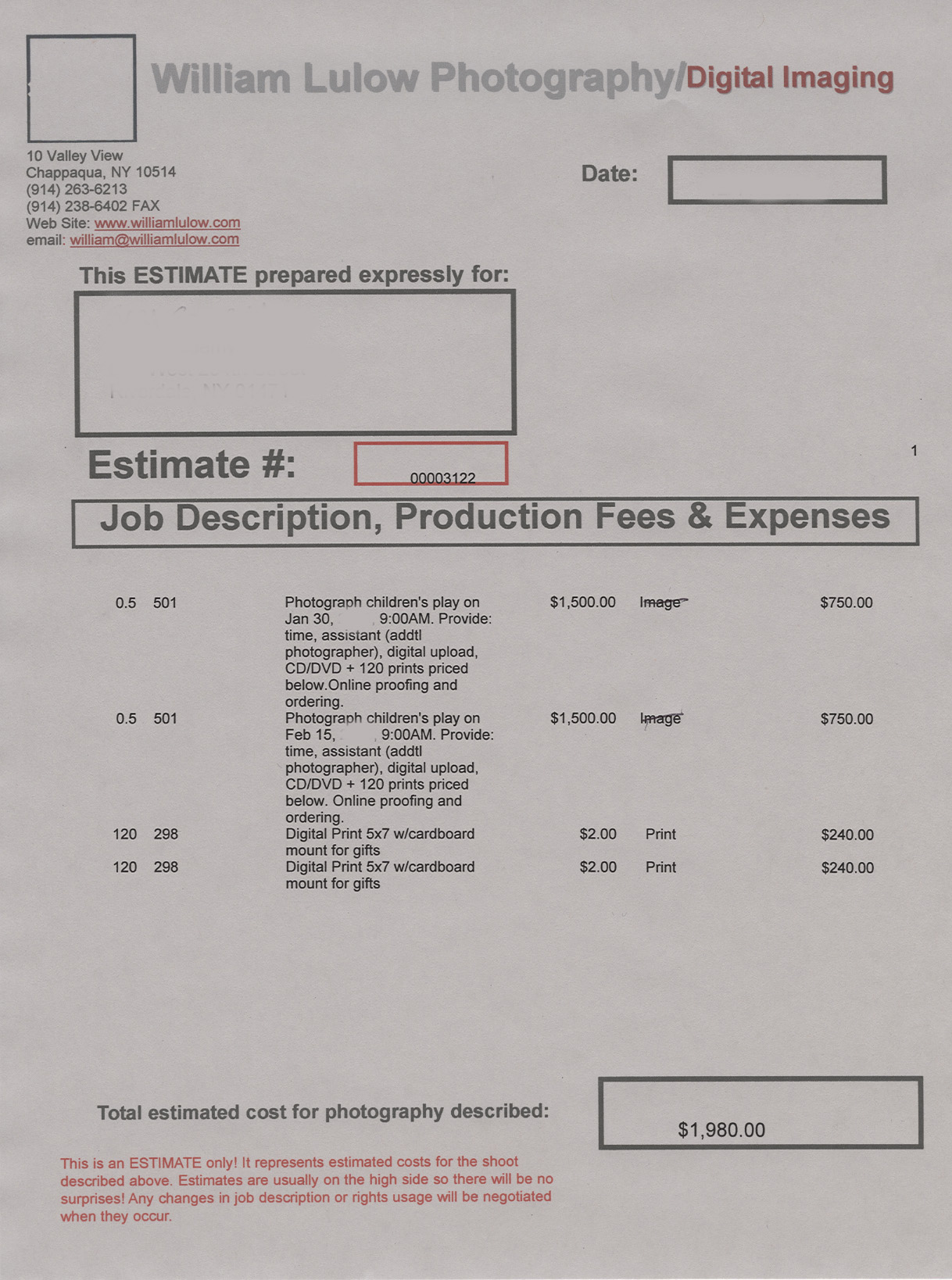 Here is a generic estimate form that I use. It clearly spells out everything that I provide as photographer with all the costs. It was for two separate half day shoots (two photographers each day) documenting a school play with individual pictures of the children mounted in cardboard frames to be given to each of about 250 or so children. It was fairly labor-intensive as each photo had to be printed out and mounted in the frames.  This gives a fairly good idea of what kinds of items were included in this photographic assignment.