What's A Professional Photo Worth?
by William Lulow
Here's an interesting quote I came upon from an ASMP mailing:
Members often ask me for advice about how to explain their value to clients. Here's one thought…Creativity often turns on two things. One is the ability to see clearly details others are missing. The other is to provide visual solutions that communicate so simply and elegantly that they cannot be ignored. The ability to connect with audiences through clear and powerful visual messaging is a valuable selling proposition to clients."
– Tom Kennedy, ASMP Executive Director
I wrote an article a few weeks ago about how professional photographers can set prices for their work. In it, I mentioned that photographers really cannot compete on price. We have to set our prices based on what we wish to pay ourselves and how highly we value our work. JC Penney can charge $39.95 for a portrait sitting. It's hard to beat that price. They can do that because they then can charge $150 for an 8×10 print and maybe $250 if you want that print framed. (I haven't researched this lately, but that's what my memory is telling me.) They can also get away with this due to the volume of business they have.  I have seen portrait studios charge a nominal fee for a sitting and then try to "hook" the client into paying through the nose for prints. This is one business model for photography. It's not the model I have chosen. I am used to getting paid the going rate for advertising and editorial photographs which is a lot more than the initial $39.95. Therefore, for me, an 8×10 print is almost a "give away" item. For my regular portrait clients, I often include a couple of 8×10 prints just because I like to see my work printed! It is an incidental cost that I figure in to what I charge.
We all have to adjust the business models that we use to reflect, as Mr. Kennedy said, our own, unique view of the world of photographs. We each have certain abilities and visions which we need to promote as often as we can. A good marketing campaign will highlight these intangibles and exploit them for advantage. Since someone can always do a job cheaper, we have to reinvent our individual approach to our own businesses to make it worth the client's while to use us for our "unique talents."
I have a friend who is always complaining about the fact that he can't make enough money through his business model and every time I suggest that he try to change how he charges his fees, he just shrugs his shoulders. The  moral is that we all have to try to find solutions, as Mr. Kennedy says, that tend to set us apart from others in our field. Then, clients will seek us out instead of the other way around.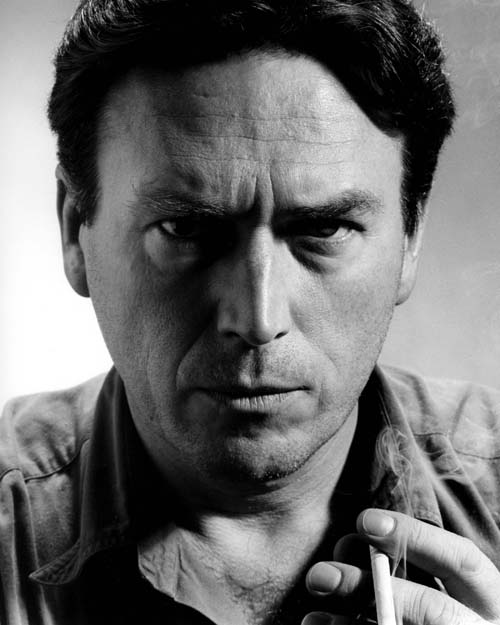 This could mean that we should find something that we do exceptionally well and try to concentrate on it and make it marketable. Or, it could mean that we provide a service that no one else can provide. I have often said that in photography, there is a personality "intangible" that can set us apart from other photographers. There may be something in just the way we conduct ourselves that can differentiate us from the rest. These days, almost anyone can produce an acceptable image for most purposes, but making that "special" image, that's where we can stand out from the rest and make our images more valuable.