What Photo Editors Want!
by William Lulow
Here are a couple of quotes from an interview with Jennifer Pastore, the photo editor of the Wall Street Journal:
JP: Getting along with your editor is pretty much the same as getting along with anyone in your professional (and personal) orbit, though I would add a few key things that are particularly important in the deadline-oriented world of magazines. Most important is clear communication. It is essential that the expectations on both sides are understood and that you enter into any assignment feeling good about the shoot parameters, timing, budget and creative brief.
JP: The logistics surrounding our cover shoots vary with every subject in terms of location, photographic team, timing and creative direction. In general, our cover shoots take place in one day. For our celebrity stories, we have a crew of people on set: the photographic team, styling team, prop stylist, hair and makeup artists, digital tech and one or two people from the magazine.
Interview with Jennifer Pastore, Photo Editor, WSJ for LENS CULTURE magazine.
I have said many times, that the photographer who is trying to illustrate an article for any publication, has to be on the same page as the photo editor. Commercial photographers have to work with their editors and please them because they are the final judges of the photographs. The photographer must know who will determine the success or failure of an image for publication. That is the person with whom she or he must communicate. So, it is essential that they see eye-to-eye (literally) about any and all images.
The first thing I ask for when doing a magazine assignment is a copy of the article or a galley, because most often, what the piece says is what I need to help illustrate with my photos. If there is no galley (because some articles aren't written until after the photos are done), I try to ask the photo editor questions about the person I'm going to photograph. I will then do as much research on him as possible before the shoot. If it is a famous person, I try to get some information on his or her hobbies or other things of interest to them so that I have plenty to talk about during the session. Sometimes, subjects other than the reason for the photographs, will bring out the most interesting expressions. In my case, many of the editors for whom I have worked, tell me about the article and what they are trying to illustrate and the rest is left up to me. I have to make the contacts and set up mutually convenient times and places to do the shoot. Most of the time, I travel to the person's place of business. Occasionally, I shoot in the person's residence.
My shoot with the famous art director, George Lois (Esquire) took place in his apartment in New York City: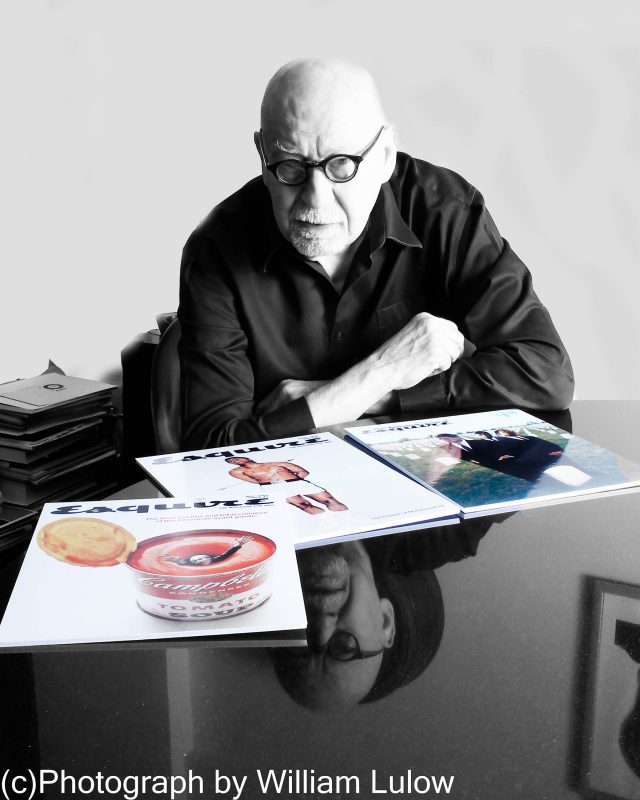 Sometimes, my subjects will come to the studio (as was the case with Ira Levin):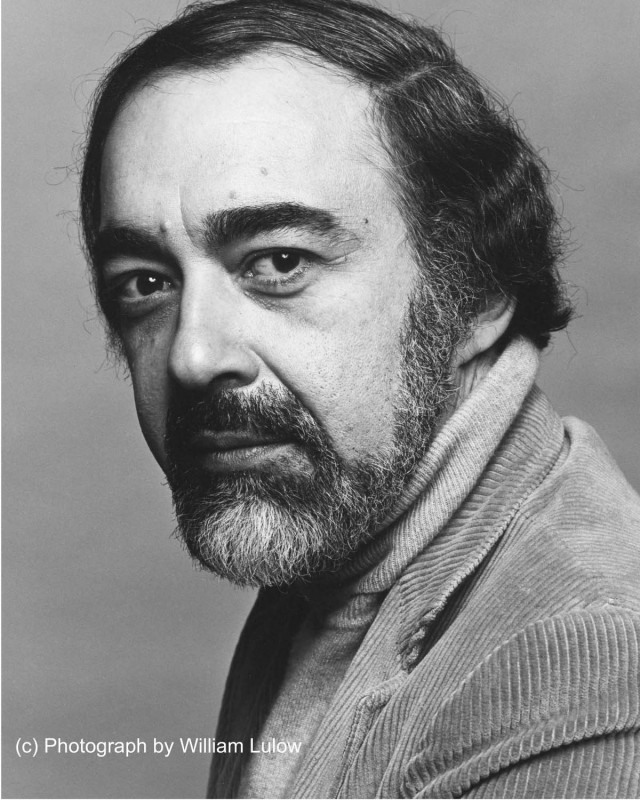 And, sometimes it will be at a particular location that may be mentioned in the article: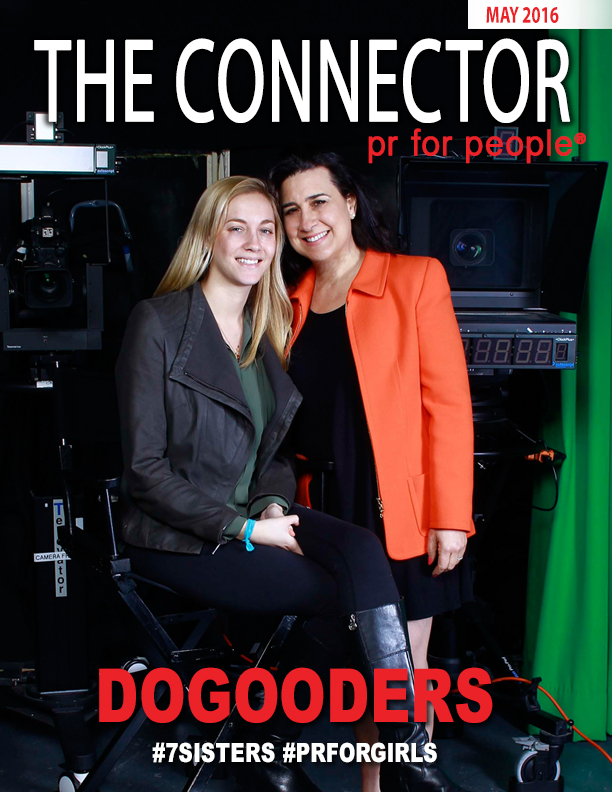 This image was made at a television studio while the subjects were engaged in taping a show for broadcast.
Ms. Pastore, as a well-known photo editor, can assemble the crew needed to ensure that the subject(s) look their best and that everyone is prepared for the shoot. Many times, I shoot for smaller magazines and other publications which don't have large budgets and consequently, most of the coordination is left to me. But that doesn't mean that I don't have any number of "associates" who help with a shoot. I have several hair & makeup artists as well as a prop stylist when the assignment calls for it.
These days, photographers who do editorial assignments have to be flexible when it comes to working with photo editors. They have to be able to communicate well and be able to coordinate entire shoots themselves, if necessary.