Travel Photography
by
William Lulow
During the last couple of weeks, I have posted some travel photographs from our trip to Florida. What I wanted to say about these kinds of images is that they exist, as photographs generally do, in one place and time. When you travel, you don't often have the luxury of staying in one place for an extended period of time. You can't always go back to photograph the same scene with different lighting or weather conditions. So, you must train your eye to see light photographically and to recognize particularly photogenic scenes as you come upon them.
The knowledge of studio lighting comes in very handy here and it is something have attempted to teach in many of my workshops. The more you know about lighting, the better able you will be to recognize it in nature and take advantage of it for your photographs.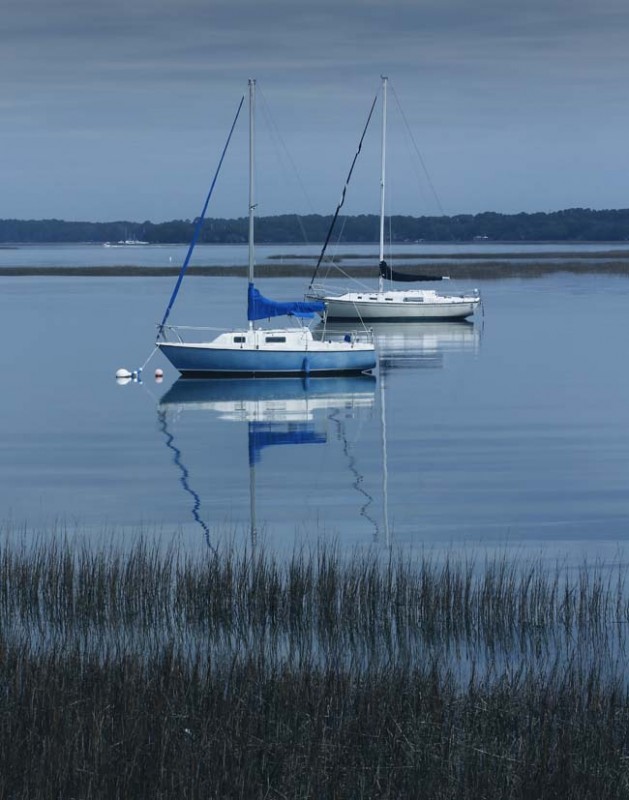 This blue sailboat in Beaufort, SC, cried out to be photographed. I even added some blue tone to increase the overall "blue" feel to the image. I came upon this scene while crossing a bridge and actually turned around and went back to capture it.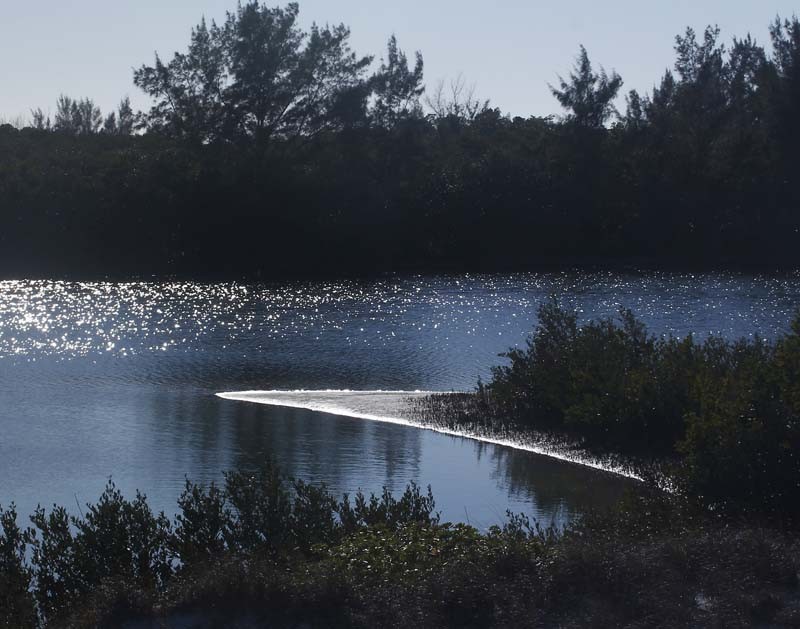 This scene on Longboat Key, Florida, had some intense backlight. (Or, hairlight, if you are talking portrait lighting).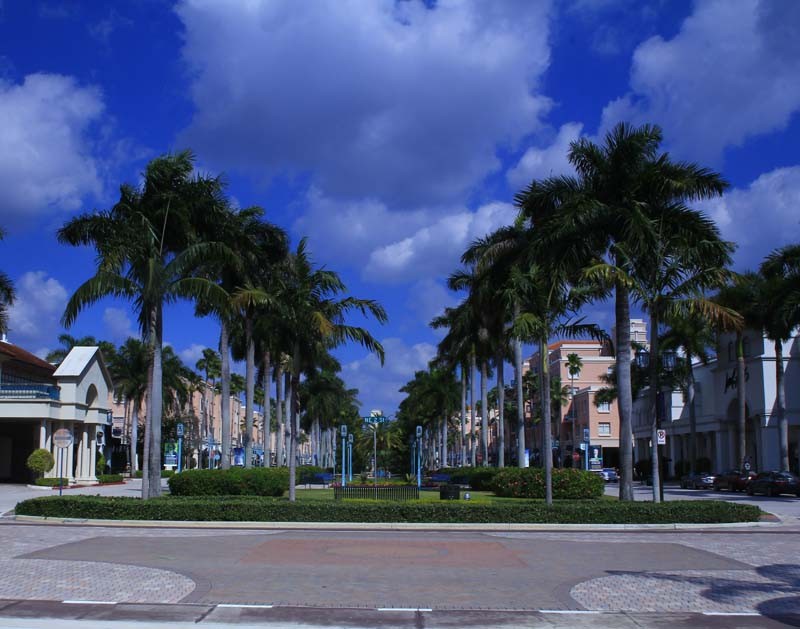 This image of Mizener Park in Ft. Lauderdale, Florida cried out to be captured because of its beautiful symmetry and the great clouds. This effect is achieved with a neutral density gradient filter over the lens which darkens the blue and improves the contrast between the clouds and sky.