Photographs & The Art Of Photography
by William Lulow
Most people today are communicating with smartphones and tablets as well as with laptop computers and plain old desktops. And, for most, seeing images on small screens is enough to satisfy their need for pictures. Photography, as we have come to know it since the 1800s, should not be just about fleeting and blurry images captured on video surveillance cameras all around the world. There are cameras everywhere. Even the news media are constantly asking viewers to share their photos and video so that they can broaden their coverage.
But PHOTOGRAPHY as an art form and as a means of self-expression should be quality driven. That is, we should seek to obtain the very best images possible for any given situation. We should be stopped by arresting images. We should dwell on them and discuss them. We should analyze how they were made and talk about their impact. They should be thought of as carefully crafted pictures worthy of intense scrutiny, designed to make a point – to sell something or someone, to make us look deeply into something or someone and/or to reveal something about the subject. One cannot accomplish this with "video capture." Even in the case of the Boston bombings, I found myself wishing that the images were somehow clearer and gave a broader picture of the surroundings. Obviously, they were enough for law enforcement to make positive identifications and eventually bring the perpetrators to justice. But this is not what photography is all about. It's only a part of it.
Henri Cartier-Bresson, the famous French photojournalist believed that in order to capture a certain reality, he had to become almost invisible inside the scene. He raised this notion to the level of art. He used quiet cameras (Leicas – rangefinder cameras with no noisy mirrors). He used black camera bodies (or put black tape on them) so that they wouldn't be shiny. He sometimes sat in one place for hours waiting for just the right elements to come together to make a perfect image.
Philippe Halsman, the famous portrait photographer, used a relationship between himself and his famous subjects, as well as a good bit of psychology,  to elicit responses that became iconographic images.
Richard Avedon, the famous fashion photographer, used his studio's plain white background to set his subjects apart and force the viewer's eye to concentrate on the clothes.
Lee Friedlander, the famous art photographer, used perfect compositions to document the everyday world of his travels.
Walker Evens, the famous documentary photographer, used his camera, (a view camera),  to record in exquisite detail, images of the Oklahoma dustbowl of the 1930s.
One of the things that sets the work of these photographers apart from a simple recording of an event or person, is the thought and skill involved in making their images. When a surveillance camera records something or someone, there is no thought involved. The only thought is where they should be placed. If you place a camera on a street corner and turn it on, you will capture what happens at that street corner. There will be no thought as to lighting, angles, shadows, people or person-to-person interaction. That may be enough to let us know about that corner and to keep and "eye" on it, but nothing more.
So, my point to all this is that photography should be at least a step above plain, old surveillance. When we aim our camera-phones at someone or something, we are basically recording only what happens. If we put our loved ones in front of the Statue of Liberty, we aren't really saying anything more than "I was there." True, artistic, self-expressionistic photographs should be way more than that.
This is a "studied" image. By this I mean that it took some time to set up and "record" on film. The camera was placed on a tripod, so all the equipment had to be carried to the scene. The spot for the camera was chosen carefully after hiking in from the parking lot along a fairly long trail in Colorado. The image took about 35 minutes to set up and shoot. Then, the camera and tripod had to be brought back to the car.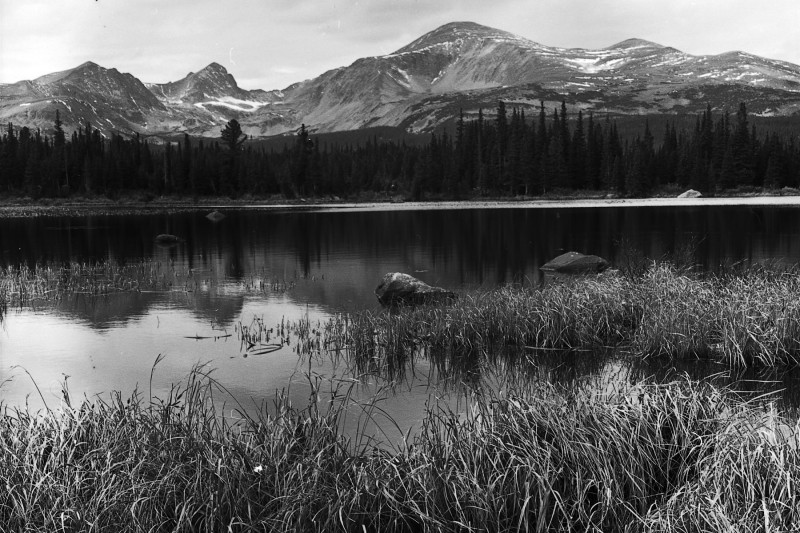 This is the kind of effort required to obtain truly arresting images. It should be the goal of all "art" photography.
These days, the art of photography also includes computer assisted images as well as those found in front of the camera's lens. Many photographers work with computers today to create images that go way beyond what is actually there, physically. One concept I have been working on in recent years is solarization. We used to accomplish this in the darkroom by flashing a brief white light at a developing print and obtaining a "positive/negative" image. Today, there are electronic filters which mimic this idea. Here is an example: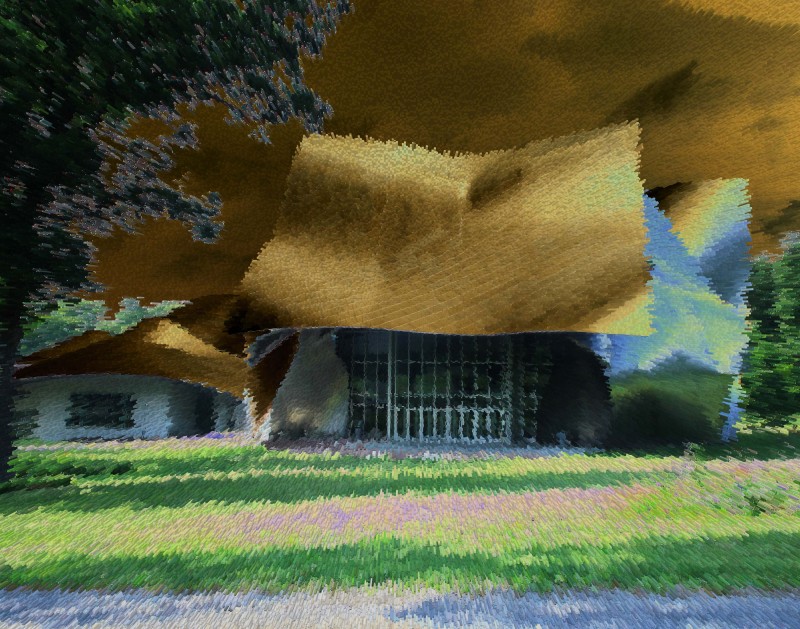 This technique yields images with amazing colors and textures. Conditions have to be right to create outstanding images this way, but it is another way that photographers can showcase their talents. Instead of hours setting up an original shot, it could take hours on the computer, altering a view of "reality."
Here is an example of a photographic artist who incorporates two or more images that are carefully selected to go together: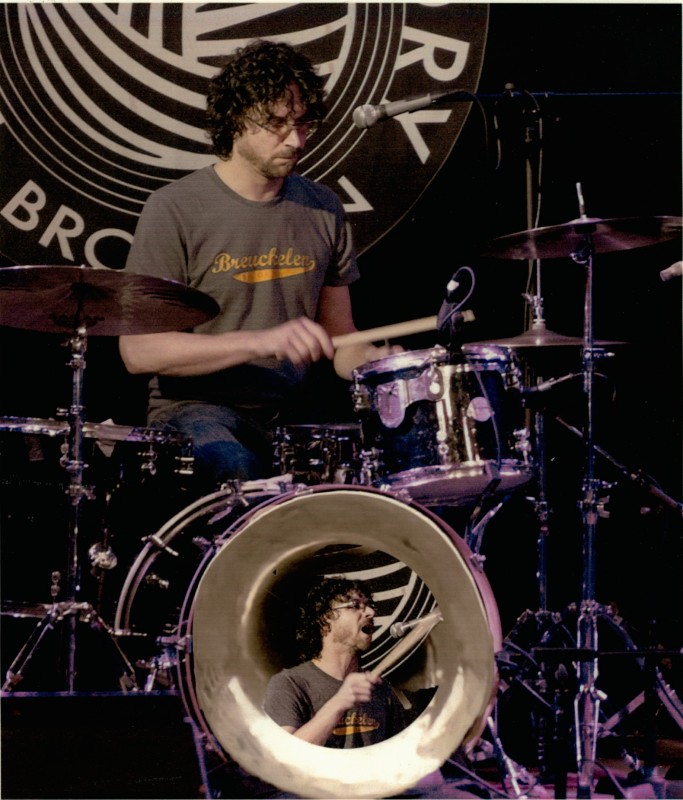 Paul Stams is a photographic artist in Palmyra, Virginia. Although he doesn't always go to the trouble to set up a tripod and make an arresting landscape, Paul is always thinking about how he might combine his images later in Photoshop. The thought process is more about making a statement from two or more merged images than it is about finding that ideal landscape. Typically, he will "see" two images in his mind and know that they can be combined to make one.  These days, the computer allows us to create all sorts of images that don't exist in real life. That's also part of the process of creating art. Paintings often showed whim and fantasy as well as real life. Should it be any different for photographs? That's what the "art" is all about.