Photographing People Who Are Photographed Often!
by William Lulow
I recently had the opportunity to photograph a well-known makeup artist. Not only does she do work for television and film, but she also works her craft for fashion and other still shots as well. You would think that someone who was around studios, lights and cameras as much as she is would be a natural in front of the camera. But, even people like this require the professional portrait photographer to use other types of psychological "stunts" to elicit natural expressions. People who are in front of the camera often, or are very familiar with the process, still need to be "taken care of" when they are having their own portraits made.
Jill Harth http://www.jillharth.com is a well-known makeup and hair stylist here in the New York City area. She is also beautiful, but lighting, pose and expression still played a major part in getting an image of herself that she liked! We shot well over 100 frames and edited them down to just four. Here is the one we picked for the winner: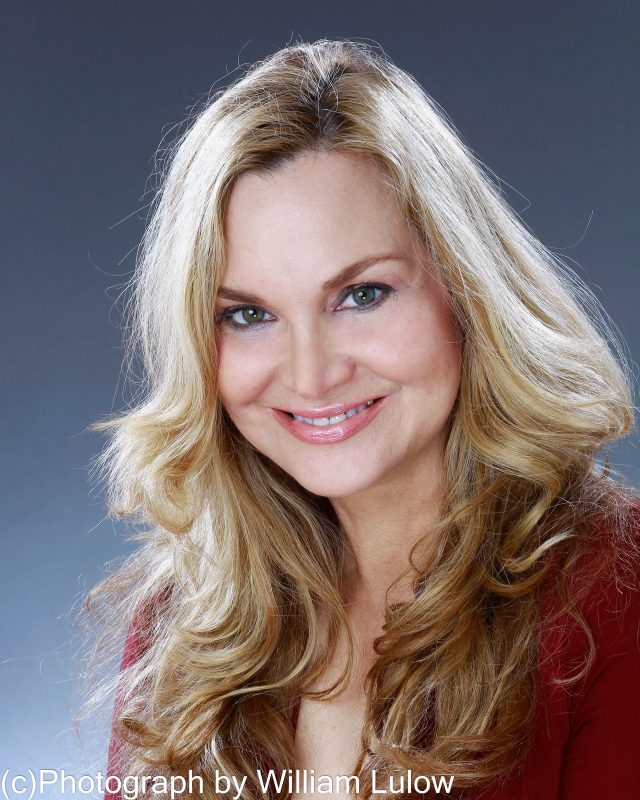 Again, this image was made with five lights: main, fill-in softbox, two edge lights as accents and a background light. Here was the setup: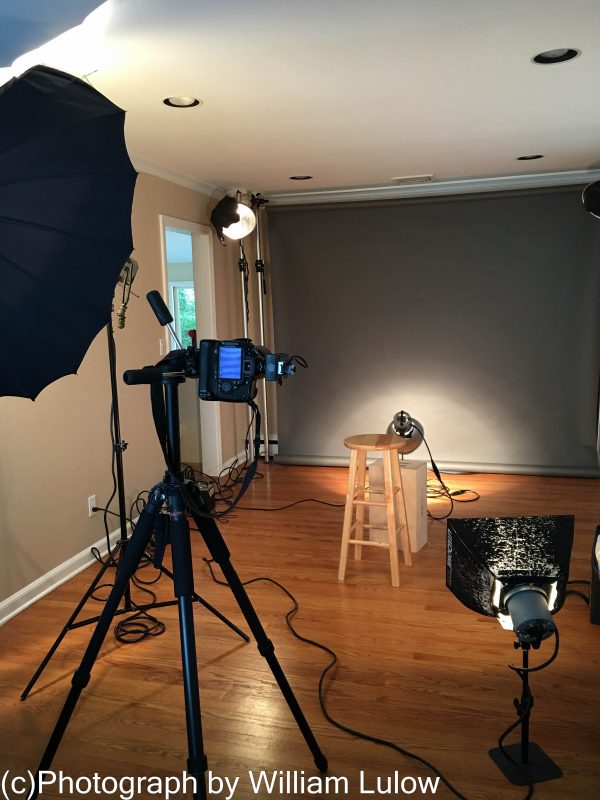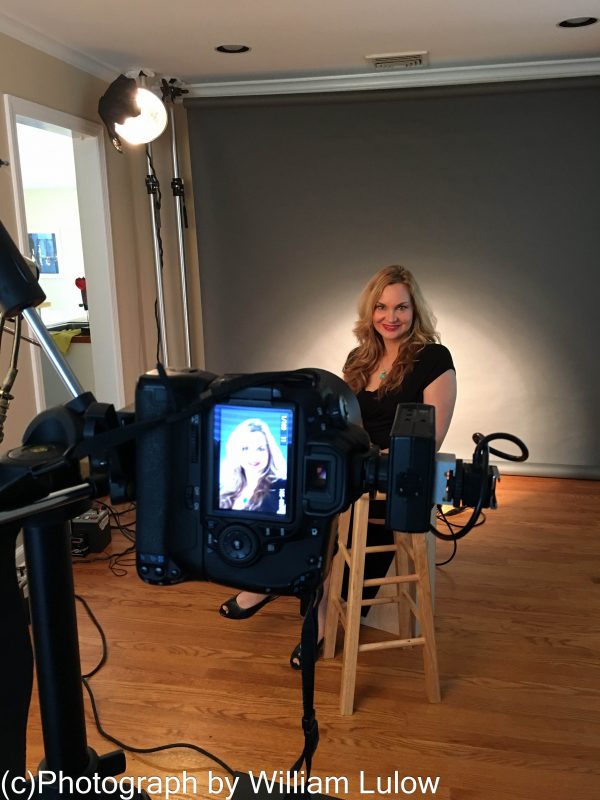 Jill did her own hair and makeup (naturally), and we decided to go light on everything. The makeup just highlights her features and the hair accents just add a bit of a shine to the overall shot.
But, again, it's really the interaction between photographer and subject that makes or breaks the final shot. You can see by her eyes that she looks relaxed and confident and that is exactly what we wanted to capture for her professional portrait.