How Social Media Can Help Photographers
by
William Lulow
Read an interesting article in PRO PHOTO DAILY a while ago,  about a well-known National Geographic photographer who has been making use of the social media program INSTAGRAM with great success. He makes several great points, but one stands out. Social media has made it possible for photographers to communicate DIRECTLY with users and buyers. We no longer have to wait to be published in magazines and newspapers. We can do it ourselves with a few clicks of the mouse.
I have been posting photographs regularly on all my social media (FACEBOOK, TWITTER, LINKEDIN, INSTAGRAM, TUMBLR and FLICKR). They often get seen, although, at this point, not in high numbers. In addition, all my emails are shared with all social media outlets.
The trick, in today's way-oversaturated photography market, is constantly to be "out there," and seen.  I realize that many people may feel that the social media are frivolous, but it has become the major avenue to our audiences. To paraphrase Marshall McLuhan, there is literally a mass of individual audiences out there who make use of their digital devices on a minute-by-minute basis. Everybody jokes about the couple out on a date, each looking at their own smartphones and not talking to each other, at least verbally. Well, that has become the norm. If you want to reach people with whatever message you may have, social media seems to be the way to do it.
One way that I've made use of social media is to have them linked together so that when I post an image to one, it gets picked up by all. So, I usually post a link to my blog articles on LINKEDIN or TWITTER and it then gets sent to all the others. I've recently been doing more with INSTAGRAM. It seems that there are quite a number of folks who use this application more than some of the others. FACEBOOK is becoming a bit more trite, but people still use it all the time. LINKEDIN is mostly for business contacts and to see where people have moved in the corporate world. TWITTER is a fast-paced app because it limits posts to 140 characters. You need to say what you want in as few words as possible. INSTAGRAM, however, is definitely picture-oriented and seems to be a great choice for photographers.
The takeaway from all this is that using social media has become necessary in a photographer's overall marketing and branding campaign. Whether you are a commercial or fine-art photographer, this has become the marketing ploy of choice these days. Also, for those of you who haven't yet seen the move "Chef," by John Favreaux, his young son makes great use of the video media VINE in order to get the word out about his father's new food truck. You can make short, one-second video clips and string them together on almost any subject. Haven't tried it yet, but it's on my agenda.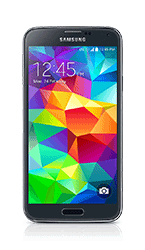 Because of all this, I endeavor to make each of my posts worth it. Content is really king! I try to fill my blogs with current information aimed at amateur as well as professional photographers looking to improve their results. I try to put my 30 years' experience to work educating others about what I consider to be important techniques and practices in our field.