One Way To Start A Photography Business
by William Lulow
In an article published in PHOTO DISTRICT NEWS, David Walker describes Geordie Wood's path to becoming a professional photographer by recounting the photographer's rise through the ranks at a magazine. That is a really good way to get there, because it led to seeing what goes into hiring, working with and editing the work of other photographers for publication purposes. This kind of on-the-job-training is really invaluable these days.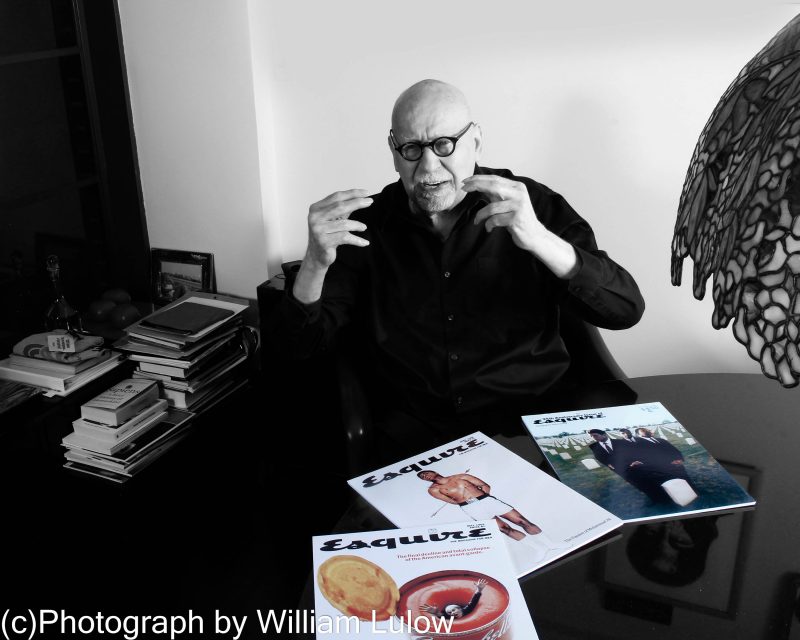 (Magazine shoot with art director, George Lois, 2016)
It used to be that you would work for an established photographer and by assisting on photo shoots, you would, by osmosis, pick up tools and techniques that made that photographer successful. The problem was, after you put in enough time as an assistant, you would still have to set up a studio business of your own and go out to find new clients.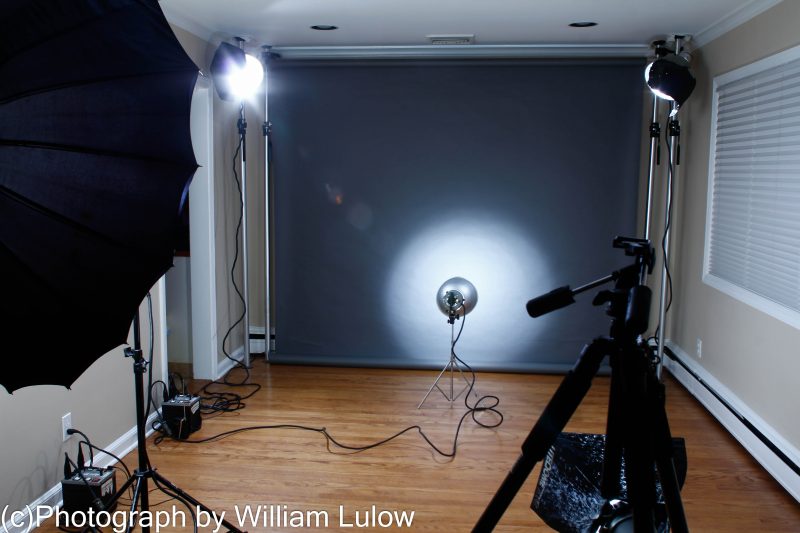 That was and still is, the hardest part of this business. While sitting at a workshop given by a well-known photographer, during which he was explaining how he lit various shots for various magazines which had hired him, someone in the audience raised his hand and finally asked, "How did you get those assignments?" I guess he had had enough of the technical explanations, but wanted to cut to the chase and find out how those assignments were obtained.
Some get lucky and have connections to advertising agencies and/or publications which will use their images. Others have to build their businesses slowly, step by step. First, you have to have a great (not just good) collection of photographs which you can display on a well-crafted website. Then, you have to go about making connections however you can until enough people see your work and are willing to hire you. This, of course, presupposes that you have the requisite equipment and know how to use it, thoroughly! This comes sometimes by instruction, but most often by constant practice. Someone once asked Tiger Woods how he got so good. His response: hit 1000 balls a day! I'm a golfer and I can probably hit 50 in an hour, if I work at it.
So, you see what goes into being "great" at what you do. It's almost constant work. You've heard about the "overnight successes" that took twenty years to produce? This sums up the process pretty well. These days, I look for any type of networking event where I think I can meet people who might buy my services. I go, armed with my postcards and business cards, prepared to give them to anyone who will listen: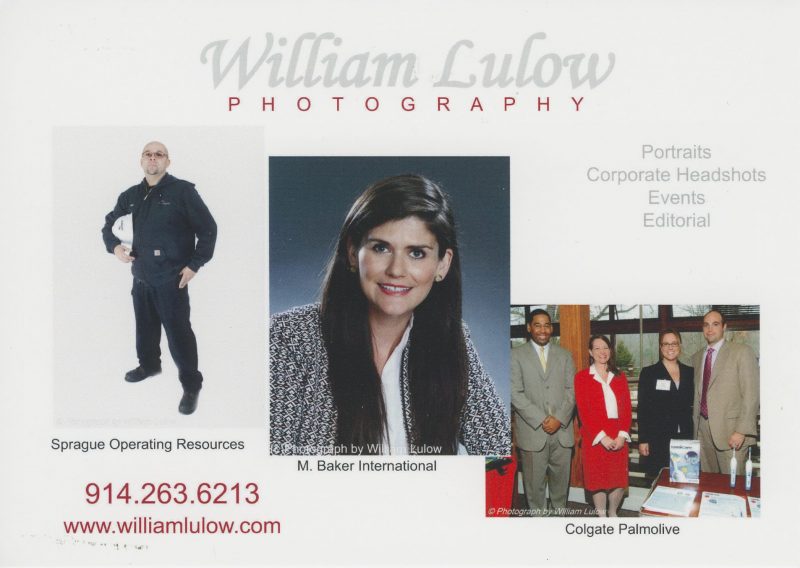 (Latest postcard mailer/give-away)
I also do a twice-a-week blog article, usually about technical subjects having to do with lighting, but also related to business (as this one is). My website says "All Things Photographic" – and by this I mean ANYTHING pertaining to photography, from its history to special techniques and business practices. In addition, I try to stay current in the business by looking at my competition and assessing where my services are better and where they might need to be improved. I also make use of a number of SEO techniques I've learned to boost the position of my website in the search engines. If you Google "photographers, Westchester, NY", I am now the first listing, which has translated into a few more assignments. Further, I am now going to do two, targeted direct mail pieces during the course of this year. Hopefully, all these efforts will help to increase business. But, I am currently satisfied with the workload I have, which is far less taxing than it used to be.
But photographers have to keep working on their skills because things in the marketplace will only continue to change. New technologies will inevitably arise to take the place of the old. It's a constantly changing environment that needs continual monitoring and upgrading if one is to be competitive.