New Solarizations
by
William Lulow
Many of you who follow this blog know that I have been making what I call "electronic solarizations" from my scenic photographs. They are made with a series of filters in Photoshop that try to emulate the old darkroom technique of flashing a white light very briefly during the development of a print, and then continuing the processing right through the fixing process. It tended to produce pictures that were kind of a combination of negative and positive images. The white light made the silver halides in the printing paper tend to gravitate to the brighter parts of the print created by the brief light. The electronic filter obviously works differently and the results are not always easily controllable or predictable. This is what makes them interesting. I've gotten better at determining what kinds of lighting situations will make the best solarizations. Herewith, a few samples from my recent trip: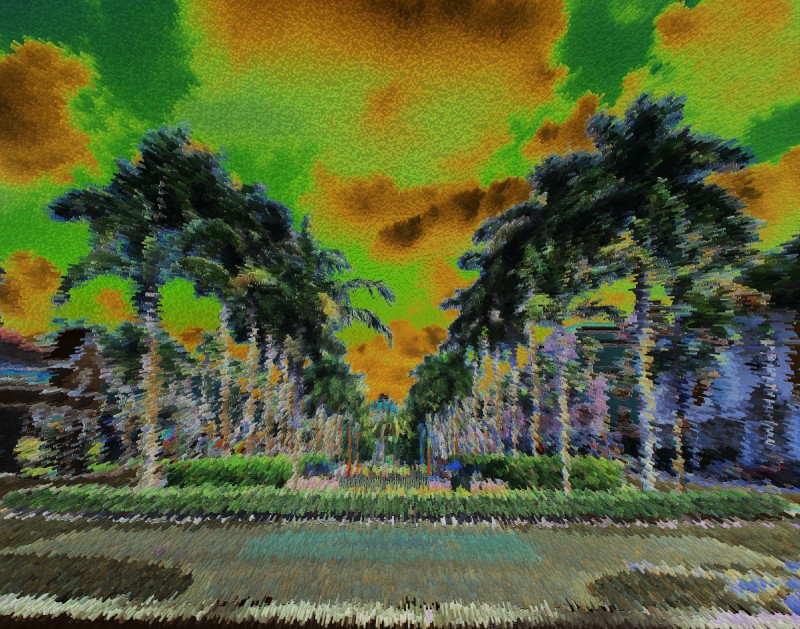 Ft. Lauderdale, Florida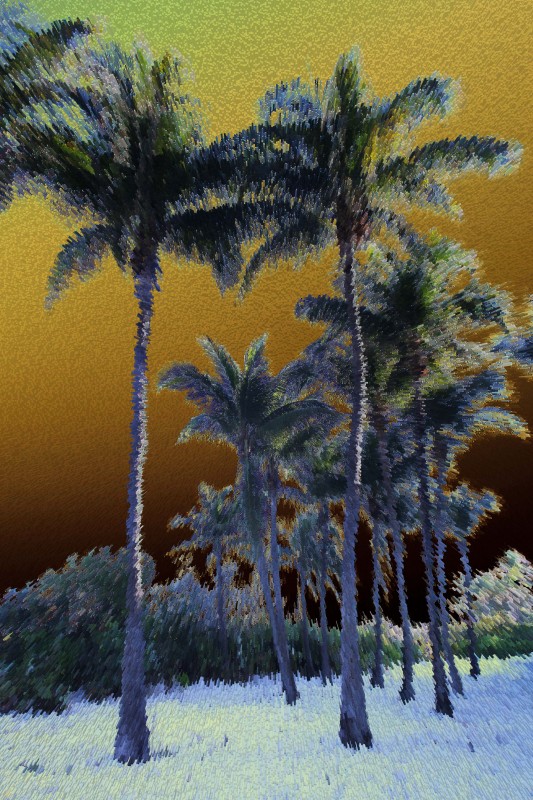 Palms, Miami Beach, Florida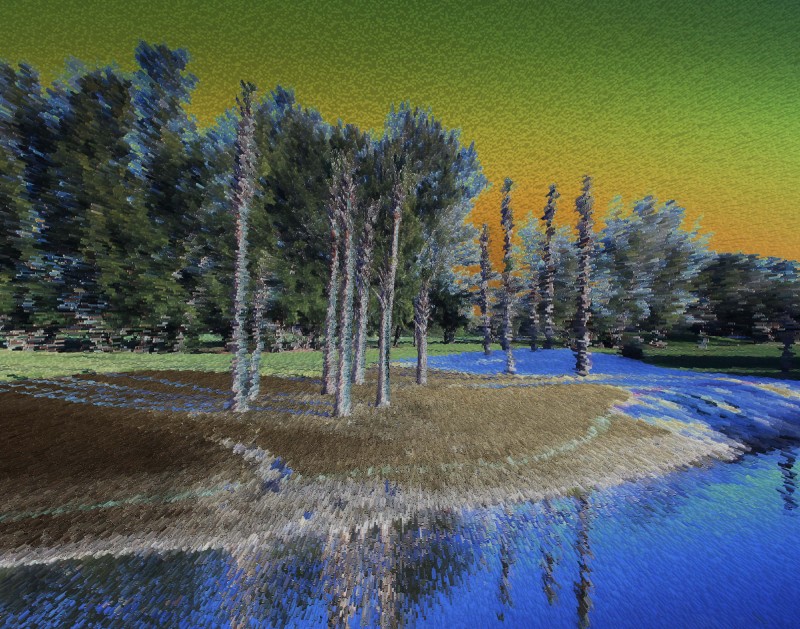 Palms, Longboat Key, Florida
These are available for sale in various sizes. Contact me for more information.