Music Photography
by William Lulow
Those of you who have followed my blog or viewed my Facebook page over the last 4+ years know that I have done quite a bit of performance photography. It all started when I was living and working in Denver, CO. I managed to connect with a writer, Jackie Campbell, and we both did many articles for the Denver Post as stringers. Jackie retired many years ago, but I continue to work at photographing musicians. As a matter of fact, back then, the paper bought just about every article we suggested and delivered to them. It was an interesting relationship, to say the least. It did provide both of us with unusual access to many well-known musicians and performers in the early 1970s. In addition to Judy Collins, Rod Stewart, Chuck Berry and Taj Mahal, we also did stories on local musicians in the Denver area. One was an organ player in an old Denver church who kept a vintage pipe organ working. Another was an impresario of sorts who opened a nightclub in Boulder and gave us virtually free reign to come and shoot/interview many of the performers who came to town. We got the interview with Judy Collins because she was born and raised in Denver. We actually went to her father's house on Sixth Avenue to meet her.
For my part, my interest in musicians and photographing them stemmed from my life-long hobby of playing the guitar. I took several years of guitar lessons when I was ten years old and even a year or so of piano lessons as well. I've even written a couple of songs over the years, but not very good ones. Then, in 1970, on a trip to San Francisco, I met a man who was one of the original "Rock n Roll photographers." His name was Jim Marshall.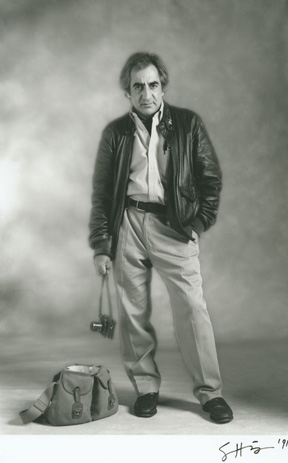 (c)Photograph by Steve Hathaway
This is a shot of Jim by renowned Bay Area photographer, Steve Hathaway. (Used by permission):
I had seen his credits in several books about the Woodstock Music & Art Fair held in August of 1969 in White Lake, NY. Many of his images are still famous today. He had a studio on Union Street and was very welcoming when I just popped in on him one day. He had a fairly large, kind of loft space which had a red backdrop hung at one end on the day I visited. I recognized it from a cover he had shot for CAMERA magazine of the singer Janis Joplin. It was a turning point in my career. I had decided that I wanted to photograph musicians since I really didn't have what it took to be one. (I had determined by then, that photography was going to be my career.)
And, after photographing quite a few musicians by 1974, I decided that what I really wanted to do was to be a studio photographer. Instead of just shooting performance images, I wanted to make photographs for album covers and other publicity materials. This led me to learn more about studio photography and lighting by working for several large fashion studios before opening my own in New York City, which I finally did six years later.
New York City is a difficult place in which to photograph musicians. You simply cannot gain access to any of the major venues here unless you are working for a recognized magazine. I did do an assignment for New York Magazine on New York studio musicians, but it did not run because they chose to do a piece about Miles Davis instead. Here is my shot of famed bassist Ron Carter from that assignment in 1975: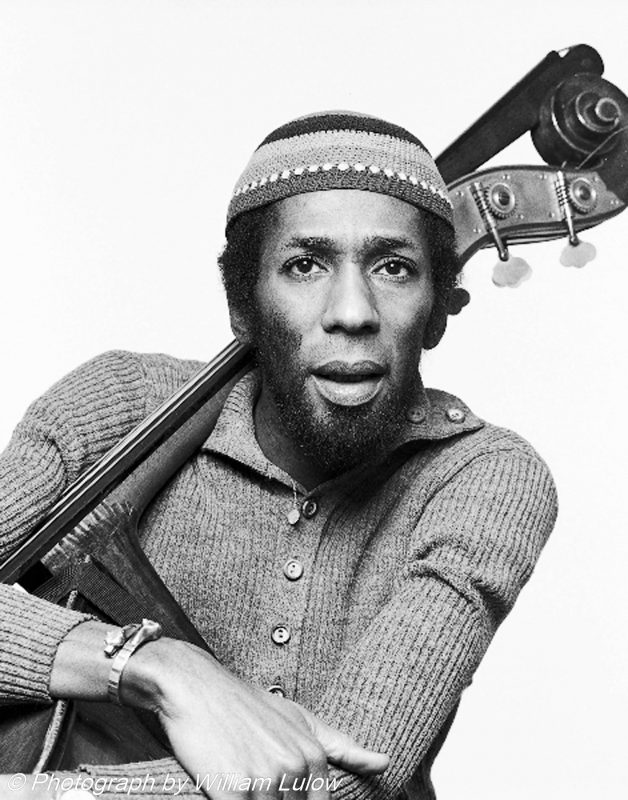 So, after relocating my business to Westchester County (about 40 miles north of NYC), I finally connected with the The Towne Crier Cafe in Beacon, NY which attracts many well-known musicians. I continue to photograph there and it has been a good relationship for several years.
My latest effort was photographing the guitar picker extraordinaire, Helen Avakian (with Dave Irwin):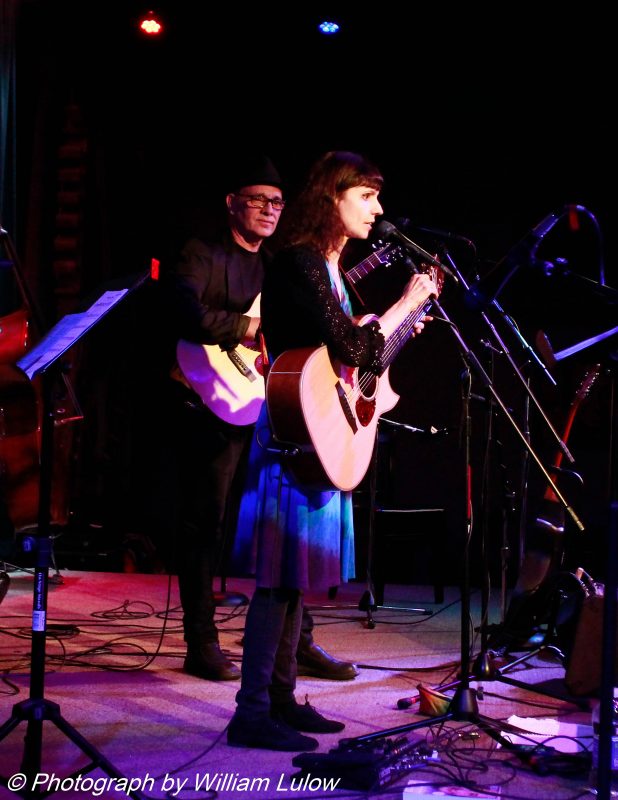 You may look at my Rock n Roll page for many of my other sessions with musicians.