Learning Commercial Photography
by William Lulow
Note: This article was published back in January, but it has been updated and re-edited.
Commercial photography differs from other kinds in one major way: it requires a general knowledge of how to solve lighting and logistical problems ranging from table top product shots to corporate portraits. It requires many more techniques than doing just weddings, for instance. Each genre within the field of photography has its own special techniques that can be learned by practice. But commercial photographers are often called upon to do several different types of images all within the course of a typical week's work.
Photo workshops are great ways to learn techniques these days. The number of commercial studios in our industry has been dwindling because many corporations have taken their photographic needs in house. So, if you're intent on learning commercial photography, perhaps looking at corporate departments of photography might be a good way to go. I used to do some shooting for Macy's catalog sales. I had a small part of their business, but now they have an in-house photography studio. Here's a recent article from CRAIN'S:
Macy's is expanding and relocating its photo studio and set space from Brooklyn to Queens.
The department store has signed a 150,000-square-foot deal at the Factory Building in Long Island City for a new space to photograph its merchandise. Currently, the studio was scattered on various floors at Macy's Fulton Street store in downtown Brooklyn.
"As a major omni-channel retailer, we have increased needs to photograph merchandise for macys.com and various forms of marketing," a spokesman for Macy's, said in an email to Crain's. "The new Long Island City location will allow us to have the whole operation on one level with more modern facilities and space for additional sets, closets, pantries and a kitchen set-up as well as offices and conference room."
The deal is one of the biggest leases to be signed in Long Island City so far this year and reflects how the neighborhood is attracting more creative tenants. Long Island City, once seen primarily as a cheap destination for back-office operations, has begun to transition into a place where companies want to base the core of their operations.
The Factory Building is about 1 million square feet in size and is owned by a partnership between Atlas Capital, Square Mile and Invesco. According to a website for the building, Macy's was an original tenant when the property was built in 1926. Back then the department store used its space there as a furniture warehouse.
For anyone looking to break in to the commercial photography business, this would be a good place to start. I don't know what they look for in young photographers these days, but back when I was working for catalog studios, before opening my own business, it was a given that you had to know your way around view cameras, all sorts of different lighting setups and a good deal of the process of how large studios were run. This sometimes included knowing how to scout locations and book models. Commercial studio photography entailed all kinds of lighting situations from shooting on plain white no-seam paper, to elaborate sets complete with models, furniture and custom-built backgrounds.
When I started as an assistant for several commercial photography studios here in New York, they assumed I knew my way around many different cameras and electronic flash units. And, back then, there were many different kinds of flash units, each of which operated differently. It was only by working in these studios that I gradually learned how everything worked.
Today, corporate photography departments hire youngsters who are recent graduates from several photography programs around the country. Some of the better programs are: Rochester Institute of Technology, School of Visual Arts (NYC), Rhode Island School of Design and Brooks Institute of Photography (Santa Barbara, CA). There are many other good programs out there as well, but having a degree in photography doesn't mean you know how a commercial studio is run. (Although at a school like RIT, for example, they offer various, commercial photography courses). Here is one of their descriptions:
Advertising photography internships
Our students apply for internships with some of the nation's most respected print and online advertising venues, advertising agencies, and advertising photographers. They work behind the camera in a variety of editorial, commercial and studio environments and have the opportunity to learn from photographers, picture editors, art directors and other professionals. Students receive assistance from their professors, as well as from the Office of Career Services and Cooperative Education, in identifying and applying for internships. Internships provide real-world work experience, which is an invaluable part of our students' educational experience.
I'm pretty sure that a school like RIT helps to place its graduates in various studio situations around the country.
My experience has been that many working photographers in large corporate photo studios, don't really have the time to teach beginners how the business works. They will hire beginners as assistants and expect them to learn as they go. These are not "work for free" internships. The beginners are paid, just as I paid my assistants when I had a large studio in New York City.
So, if you are looking to break in to commercial photography, this seems like the way to go. The days of independent studios, which used to be scattered across the country, are gone. There are still quite a few smaller studios that specialize in family portraits, weddings and events. But those are usually run by sole proprietors who may hire assistants regularly, but probably hire them only when they need to and otherwise maintain only a small staff. I was often hired as a darkroom manager because I possessed good processing and printing skills. Today, obviously, studios don't need those skills. But, they do need people who are computer savvy and who know Adobe Photoshop, Lightroom and other applications.
There are a number of successful photographers like me, who enjoy teaching and have taught photography for years. They offer workshops in which they teach the basics of lighting and how better to use a camera. Today, cameras, although they've made picture-taking easier, are much more complicated than they ever used to be. So taking a workshop which can help you to understand your camera and how it functions to produce good images is a good investment in time and money.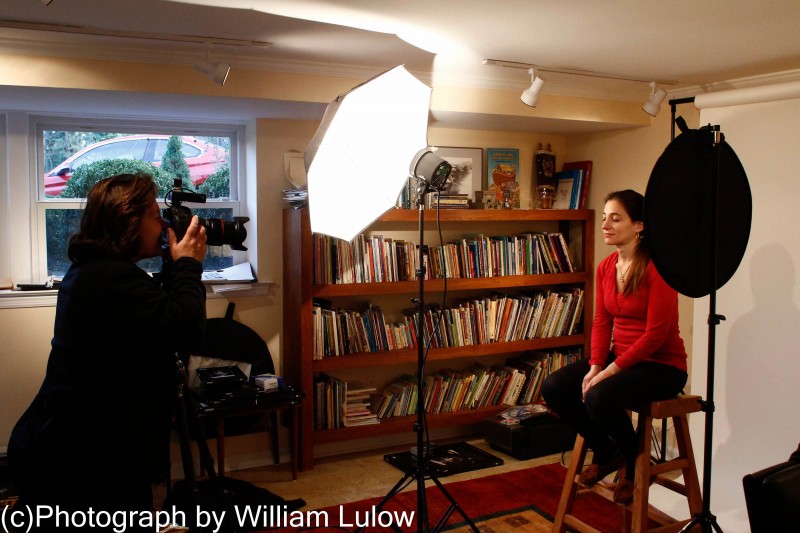 Once you have mastered your equipment and have a portfolio, you then need to try to find work at a corporation with a good photography department. Far too many people are trying to set themselves up in the commercial photography business without enough information about how to operate a business, let alone all the necessary equipment involved. If you want to be a sole proprietor of your own photo studio, you should also know what being a "sole proprietor" means.
That's a topic for another blog article.
Save
Save
Save
Save
Save
Save