How To Store Your Digital Photographs
by William Lulow
Nothing can be more frustrating than wanting to show someone a recent image that you have made and not being able to locate it quickly on your computer or tablet. I see this happen time and again to beginners and some advanced amateurs alike.  So, I've developed an almost foolproof method of storing my images.
Let me begin with the notion that as a professional photographer of over 30 years experience, I treat everything I shoot as if it were a job. Even things I shoot for myself get the same treatment.
Begin each year with a folder labeled "PHOTOGRAPHS2014" (or whatever the year is)
Give everything you shoot that year its own folder set up as a sub-folder of the year – that way, you will know that you shot all those pictures in that folder in the same year. This eliminates the need to put a date on each image. That will be done automatically as a preset in Lightroom anyway, which can also be used to tag each image or group of images with keywords which will help you locate them as well.
Use an external drive with enough storage to cover several years. One of my 200GB externals has stored ALL my jobs for 4 to 5 years! That's every single image I've shot during that time. One of my 500GB (1/2 TB) drives I think is up to about 10 years worth of images now.
Burn a disc for every single job you do. (Usually I burn two discs). That way you will have the images on your external drive as well as a backup copy or two on discs.
These discs are then put in physical job envelopes and stored in a series of metal file cabinets in the studio that are organized by job number and date. I always know just where to find these if I can't seem to locate a specific image on my externals.
I have a database which I add to every time I shoot a new assignment which is organized by client name, AD name, subject matter, shoot date and completion date. I happen to have started this a while ago on the old Microsoft Works program, but you can set one up in Excel as well or any database program. I wanted this to be separate from the images themselves. This way, I can search the database for subject and date, and it will return each job number containing that information. If it's not on any of my externals, I can go right to the job envelope which will contain the backup disc. Naturally, I can also search my drive contents via the computer.
Here's what my "Tree" setup looks like: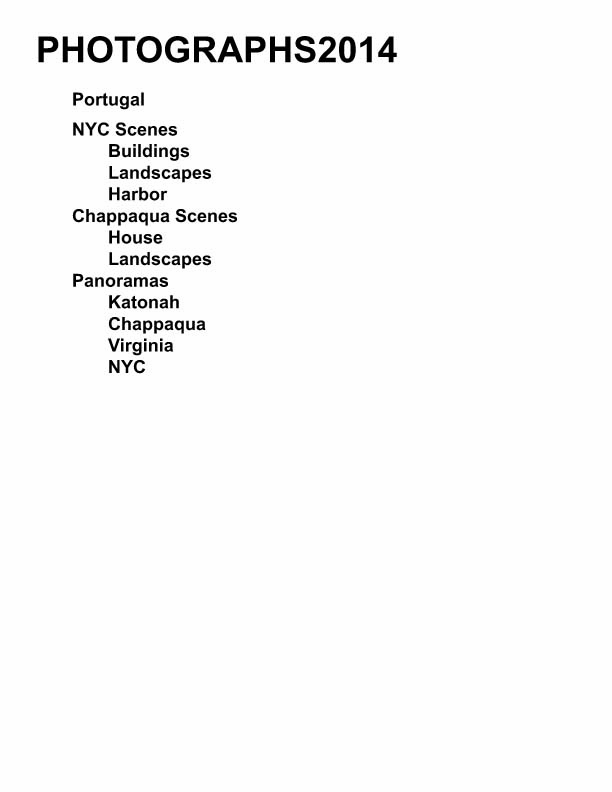 If you follow these steps, you should be able to locate any image you need in a matter of seconds or minutes. Here is a sample of what my job envelopes look like: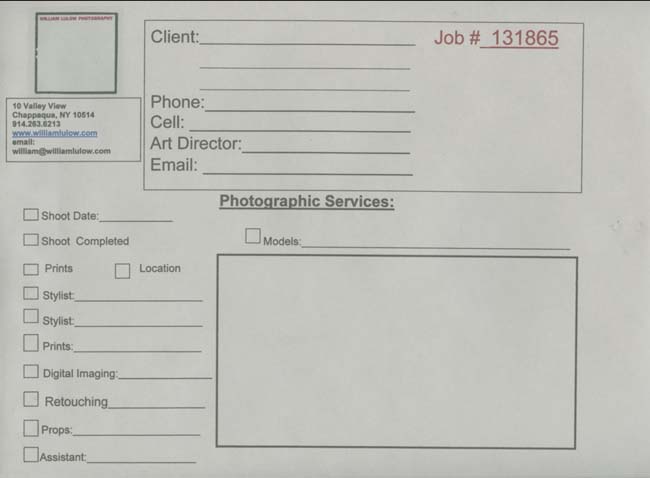 This method may be rather straight forward, but it is an easy one to make sense of a growing number of images. On my job envelopes there is room to check off services as they are completed and a box for any notes that might need to be made pertaining to the job or shoot.
I refrain from giving my images lengthy names or numbers as I used to with another stock photo program I tried. With today's editing software, it's much easier to use names, places and dates.  If you set up the "tree" that I have outlined above, you should have no trouble locating the image(s) you want.