How To Shoot With A Long Telephoto Lens
by William Lulow
Long telephoto lenses serve the purpose of bringing your subject closer and making it appear larger in the frame so that the viewer can see details that would normally be too small to see otherwise.
Long telephoto lenses:
Are usually heavy and require a tripod (some long lenses are actually mounted on the tripod and then the camera is attached to the lens)
Compress distances and therefore, elements within the frame
Only give a very narrow field of view
Are usually expensive
Should be used to gain access to subjects normally too far away
Long telephoto lenses are usually in the following focal lengths:
Canon 300mm                      Canon 400mm                      Canon 200mm
For example, the middle lens here is about $6,500. That's just for the lens. Obviously, these lenses are for special applications. They are not for average types of images. If you are shooting animals on a safari, where you cannot get very close, you will need a long telephoto lens. If you shoot a lot of sports, you will need a long telephoto lens.  One technique I have found helpful when using these lenses is to mount them on your tripod and then leave the controls loose so that the tripod head can move easily to follow action. You still get the benefit of increased stability, plus you can still move the rig easily. If I have a shot that calls for one of these behemoths, I can easily rent them from a company like BorrowLenses.com. If you are a sports photographer for a newspaper or magazine, on regular assignment, the publication should have an arsenal of long lenses. They are really much too expensive for the average photographer to buy. In the days of film, my 35mm Nikon kit consisted of six lenses from 24mm up to 200mm. I actually shot most of my rock concerts with the 200mm f/4. The film was push processed to around ISO 1600 (B&W) and I was able to make excellent 16×20 inch prints. (Color images, when I shot them, were push processed to about ISO 800).
So, when using more modern, long telephoto lenses, it is probably necessary to bump up the ISO ratings a bit because most of them are fairly slow (F/4 is often the widest aperture). You will also need to experiment with them a bit before you do any type of assignment, so I recommend renting them for a full week prior to such assignments. Get used to how heavy they are and what you will need to do to carry them.  Another tip is to use a monopod instead of a tripod. (My concert shots these days are all shot with a monopod). They are easier to carry, they collapse to small sizes and still give a fair amount of stability. They are not as good as tripods, but they will serve the purpose and will enhance your efforts.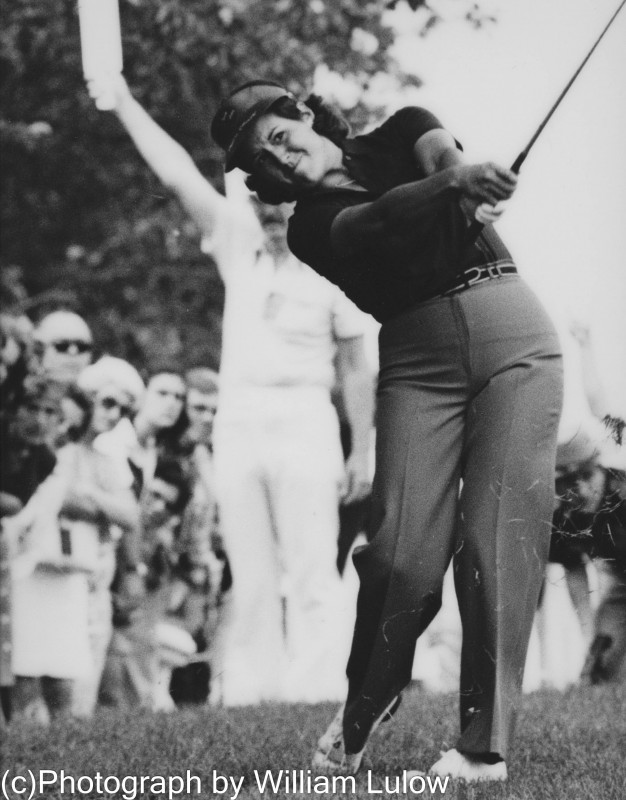 This shot of LPGA golfer Nancy Lopez was shot in the 1980s with my 200mm f/4 telephoto lens from a distance of about 500 feet.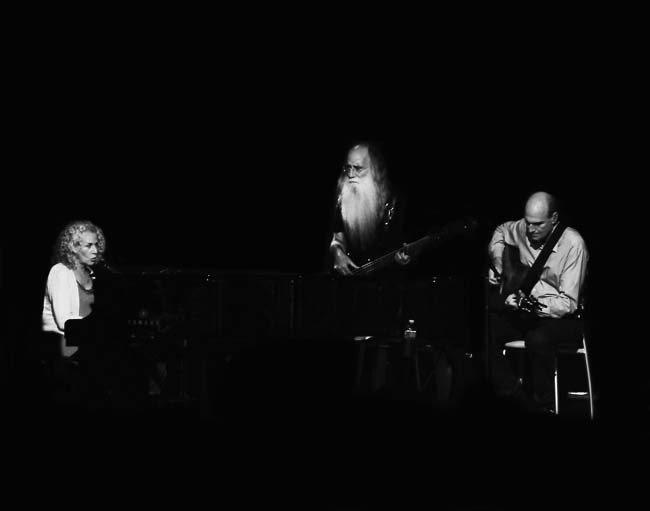 This shot of James Taylor and Carole King (Lee Sklar on bass) was shot from the back of an auditorium with my 180mm lens. (Digital processing – ISO 600, actually hand-held).