How To Shoot Bottles And Glass
by William Lulow
Photographing glass bottles presents special lighting problems. Since they are reflective, they need to be lit with soft light. Also, since they are long and thin, they should be lit with a rectangular softbox rather than a round light source. The softbox should ideally be quite a bit larger than the bottle itself so that the highlight will be long and narrow. You also don't want the highlight to obscure any label on the bottle so this sometimes plays into where the light should be placed.
My routine consists of placing the bottle on the set, (whether it's no-seam or some other background) then setting up the light to the left of the subject and observing the highlights and how the light hits the set. Since most product photography needs some highlight, I will add a large softbox mounted on a boom so that the product is lit from the top as well. I will try to use the top light as a highlight and to try to separate the product from the background. I make a few exposures and look at the LCD screen or my laptop to see what the effect of the highlight is. I will then add a third softbox or a reflector card to fill in any shadows. I'm always trying to perfect the technique so that very little, if any retouching needs to be done. I clean the bottle with anti-static cloth to get rid of any fingerprints or other marks. I normally do product shots with my 60mm macro lens and set my exposure so that I can record the image at f/16 or f/22. The camera is always on a tripod.
Here is one example: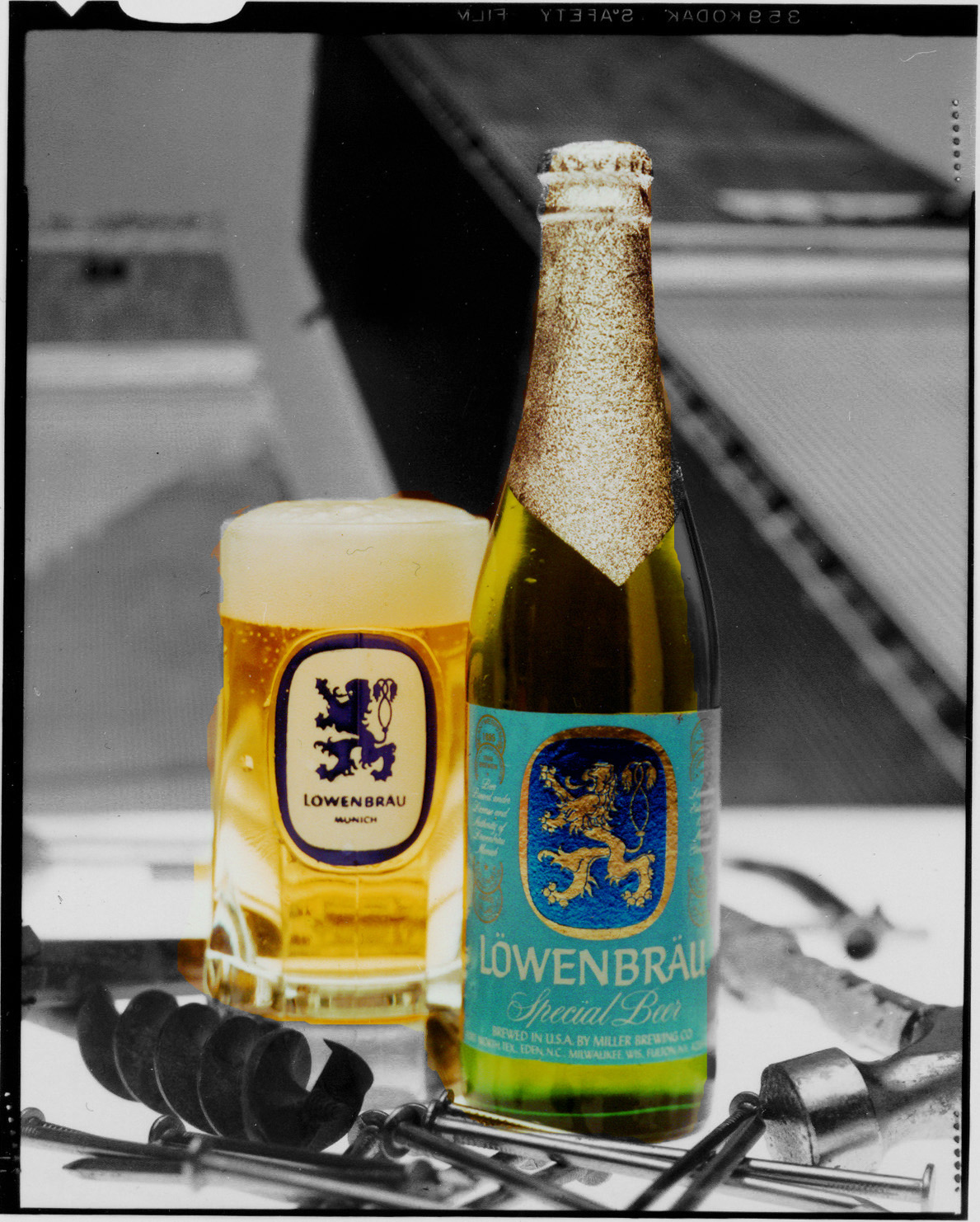 This image was shot on a light table with a softbox added above the set and another softbox set up to camera-right.  There is light from beneath, from above and from the right side.
This image was shot  looking down. The bulbs were set up on a sheet of clear plexiglass. A gradient background was placed on the floor of the studio and a softbox was placed on either side of the bulbs, creating the long highlights which give the bulbs that extra "kick." Note that the filament in the bulbs are visible.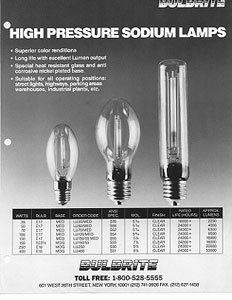 In this shot, you can easily see that it was lit with two softboxes, one on either side of the set. I also added a highlight by placing a small round reflector on a boom and setting it at just the right angle to cause a reflection on the table as well as highlights on the rims of the glasses. This light created the separation for all the glassware from the background and made them all stand out.