How To Use "Back Button" Focusing
by William Lulow
Well, even an "old pro" like me can learn a thing or two. I read an article in PDN about something called "Back Button Focusing," and learned that you can assign a button on the back of your DSLR to use for your auto focusing tasks. Most DSLRS these days have a feature which enables the user to hold the shutter release button down half way to allow the camera's auto focus mechanism to acquire proper focus on the subject. Then, when you actually release the shutter button all the way, the picture is taken. Re-assigning the AF task is a simple matter, but you need to consult your camera manual for how this is done with your particular camera.
With "Back Button Focusing", you can use one of the buttons on the back of the camera to do the same thing. I used this technique last week while I was photographing singer/songwriter Kathy Mattea in concert. I re-assigned the auto focus task to my AF button which I held down with my thumb while I pressed the shutter button with my forefinger, as always. I set up only ONE AF point in the center and while holding down the AF button on the part of the image I wanted to be sharp, I re-composed the shot and then released the shutter with my forefinger. What I found was that the whole procedure of using auto-focus seemed to go a bit faster. One certainly doesn't have to go to this trouble if you can remember to hold the shutter release button down half way while the camera acquires the proper focus. But, I found it much easier to use both buttons.
For these images, I aimed the center AF point directly on the singer's face to make sure that it was sharp, held the "Back Button" down and released the shutter, keeping the AF where I wanted it: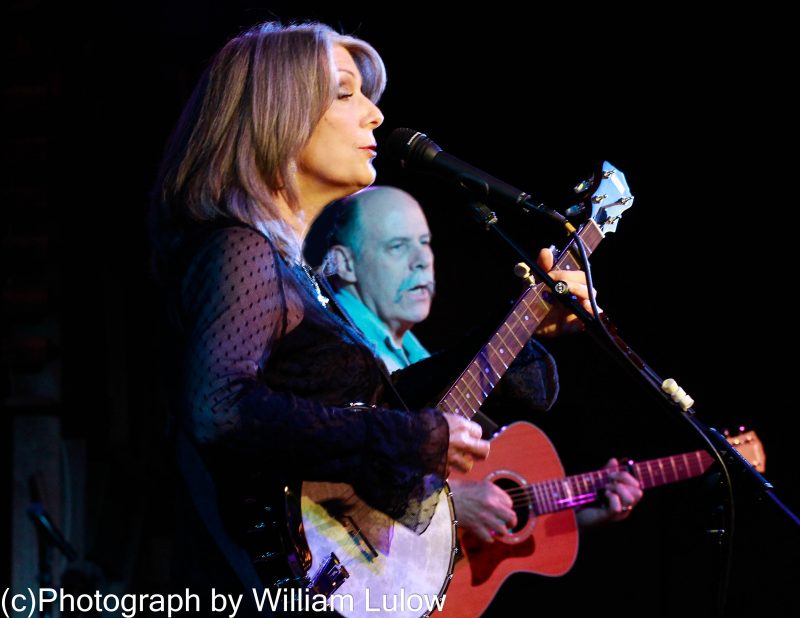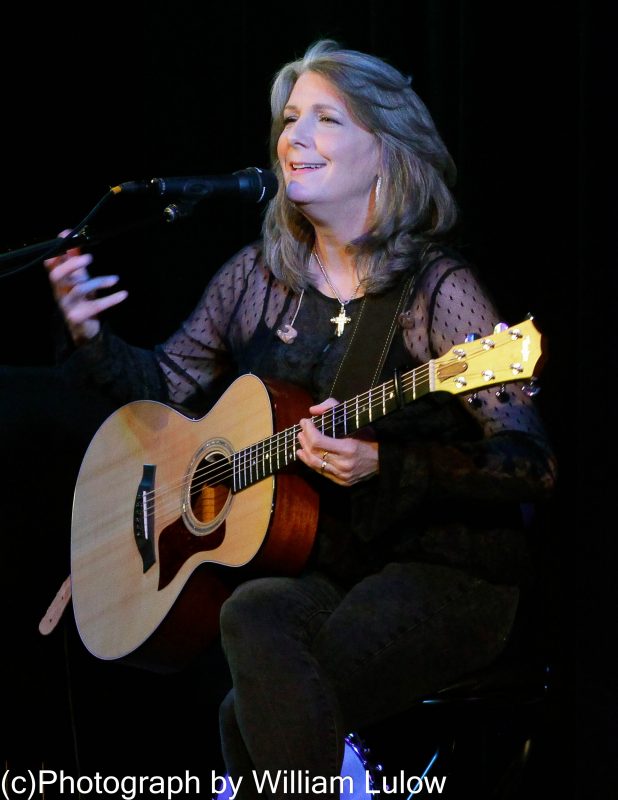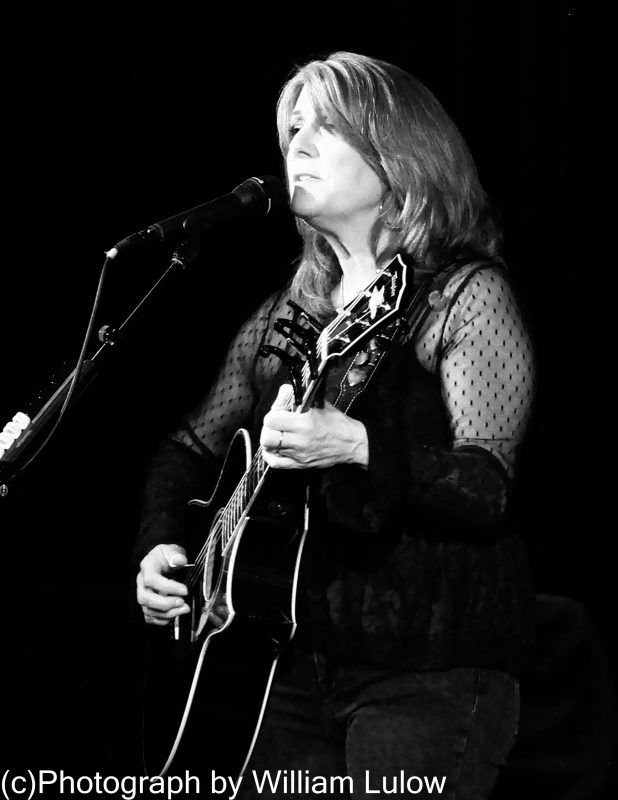 Since most of my early concert shots were done in Black&White, I always like to shoot some frames in original monochrome mode when I'm shooting concerts these days.
So, try this technique out. See if you like it and it helps you with your AF tasks. I found it to be particularly helpful with subjects that move a lot. Haven't tried it with my normal studio portrait shoots, but I probably will use it on the next one.