The Effect Of Hair & Makeup On A Portrait!

by William Lulow
At the risk of repeating myself, which I sometimes do, there is really no substitute for professional hair & makeup services when you're doing a portrait. It just adds a finishing touch to whomever you are shooting. Makeup was designed to highlight certain features both of men and women. Men, naturally, don't need the full treatment, as women do, but sometimes some powder doesn't hurt them either. I've had men come to me for professional pictures with a day's beard growth on their faces. This doesn't look professional, unless they're going for the "gruffy" look.
Women, on the other hand, can always benefit from the right hair and makeup treatment. I actually learned quite a bit about applying makeup for photography from a fellow named Francesco Romo, a number of years ago, when I was shooting a lot more fashion pictures. He walked me through the correct ways of applying makeup from base, to contour to rouge so as to highlight a woman's cheekbones, for instance. It's amazing how similar to lighting the application of makeup is. You are trying to bring out the best qualities in a face while trying to hide any imperfections.
Here's a typical "before" shot of beautiful Emma Schoetz: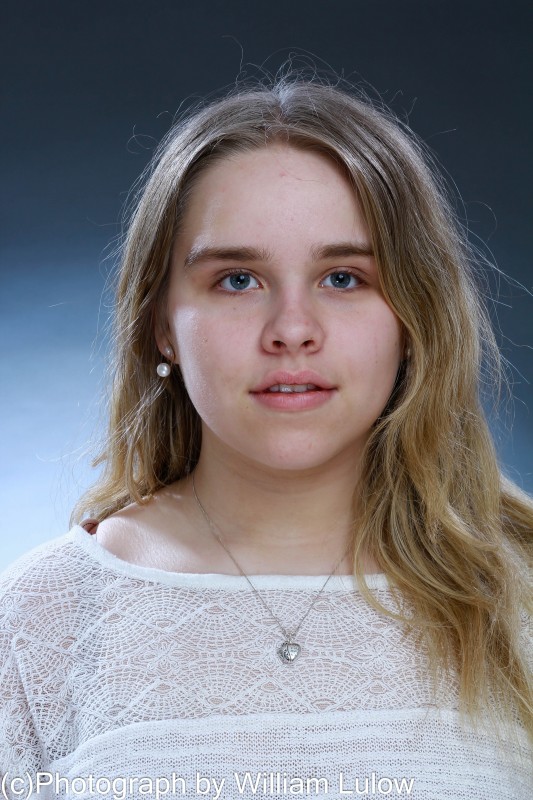 The lighting is pretty much the way I like it, surrounding the face with light to produce a light, flat look. She looks pretty good here, with clean hair and clean face. That's how you have to start.
Here's one of the shots after the hair & makeup has been applied: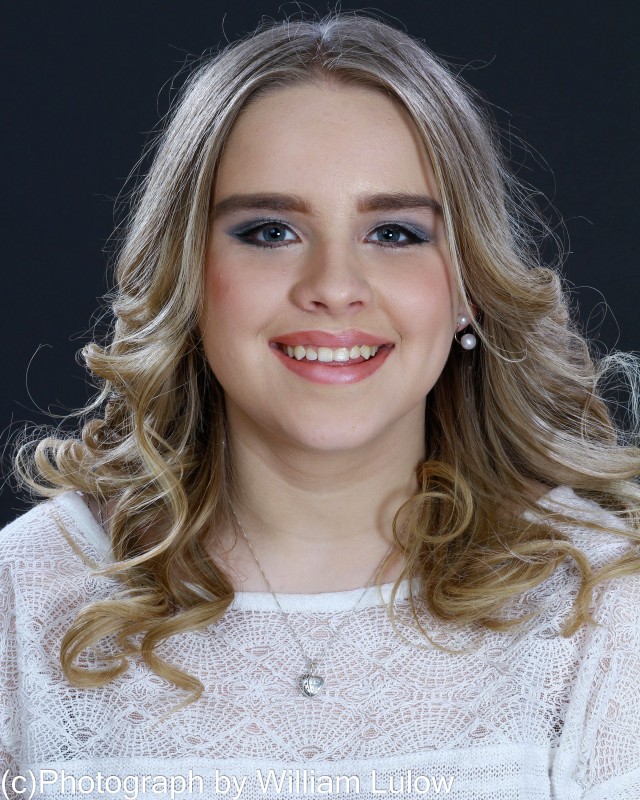 I turned off the background light for this shot, otherwise, the lighting is the same. The difference is remarkable because here, she looks much more radiant. Skin flaws have been covered up and the face looks much more even in tone.
The trick with hair & makeup for photography is to have the application not call too much attention to itself. My goal is always to have the person look like themselves, but at their best! The curl in the hair was Emma's idea. The other thing I've noticed is that when people have their hair & makeup done, they are naturally much more invested in the shot itself. So, I find that expressions are more alive and the overall tone of the images themselves are elevated and more intense.