Photographers' Websites And Building Brand Recognition!
by William Lulow
A few days ago I mentioned how important websites are for photographers. These days, it's practically the only way to get your work seen! So, I've put in some thought about what makes good websites for photographers. It's by no means a definitive look, but only a beginning:
A website for a photographer should showcase the work first!
The website should be fairly easy to navigate.
It should load images quickly.
It should provide a way to linger over any given image and examine it more closely.
It could consist of only images, but these days, it's probably a good idea to include relevant copy as well. (Search engines don't do well with just images).
The words you choose for your website should be relevant to your type of photographic style and should be written cohesively with good grammar and punctuation.
You don't need fancy video productions with long introductions. Websites should generally be brief and to the point.
With all this said, websites, in order to attract attention, need to be what's called "content driven." It's not enough to have just pretty pictures, there must be something compelling about what's written as well! When people visit websites these days, they want to have something they can take away from the experience. Maybe they want to learn something they didn't know! Perhaps they might just want to find what they've been looking for! Today, most people surf the internet looking for something. They use their "micro moments" to answer questions they have about what they're investigating. If they can do these things, they're more likely to remember your site over the many others out there. If something in your site appeals to their sense of understanding, they will come away with the feeling that you've helped them. This, they will remember! On the other hand, if the site is confusing and it's difficult for people to find what they're looking for quickly, they will remember that as well.
Many sites on the internet have great video, they may ask great questions, they may dazzle you with great pictures, but do they teach you something? Do they give you valuable information? Do they answer your questions? I think it's more and more important that websites do all of these things. You want people to bookmark your site as one they can come back to for similar information in the future. This is where the "content driven" concept is so important. Also, sites have to be updated and maintained constantly. I know I hate looking at a site that hasn't been updated for several months or even years. The content has to be changed regularly.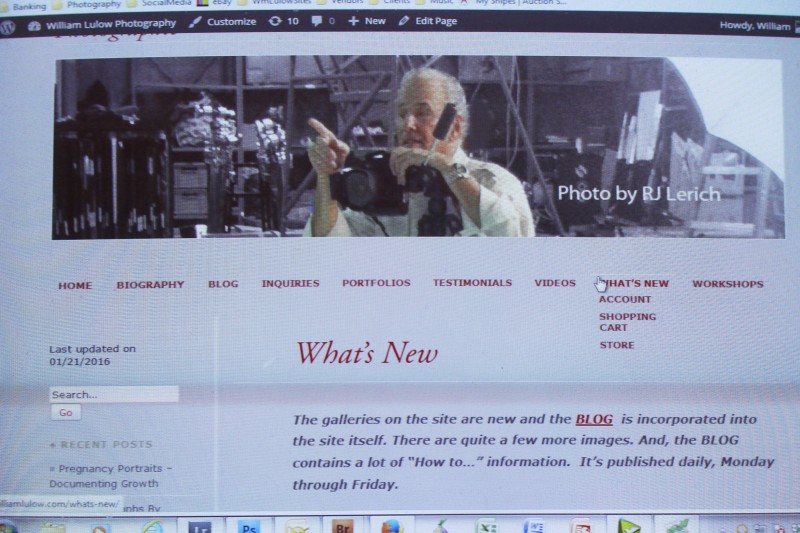 Every website should have a "What's New" page! This is the place where viewers can go to see the latest changes to whatever topic you're describing. Here they can readily see when and how often the site is updated.
Another thing about websites is that since they are your basic contact with the world at large, images, typefaces, design and overall look of the site should be carried over to your other promotional materials as well. I use the banner image on my site on all my other web accessible materials. The typeface and colors are also the same throughout my postcards, stationery, business cards, etc. People get used to associating a "look" with the site in general. They expect to see the same look whenever they return to the site. This is what helps to build what is referred to as "brand recognition."