"Smash Cake" One-Year-Old Photographs
by William Lulow
Well, my daughter asked me to do some photographs of our granddaughter for her first birthday! I certainly would have done it anyway, as I have been documenting her growth every three months or so, but this time she wanted what is referred to as a "Smash Cake" shoot. This is a recent fad among 30-somethings where they put their infants down on a background and then put a cake in front of them and let them do what they will! It's actually a lot of fun.
As I have said before, shooting infants is really a matter of preparation. You have to be all set up and ready to go from the outset, because the infant is liable to do most anything and will certainly make a mess of a white no-seam. (Which can then just be cut off and thrown away after the shoot).
It's not something I do regularly, but usually when I photograph children, I'm ready for any action on the set. These images were all shot at f/9, f/10 or f/11 at 1/100th of a second and an ISO of 100 with 20mm f/2.8 and 60mm macro lenses! The entire shoot took about 20 minutes, which is a long time for any child. My granddaughter, however was intent on tasting the cake and savoring its flavors, so she actually sat there for quite a while. Some kids will crawl up to the cake and immediately crawl away again! You just never know what a child's reaction will be to whatever is put in front of them. You need to be ready for anything!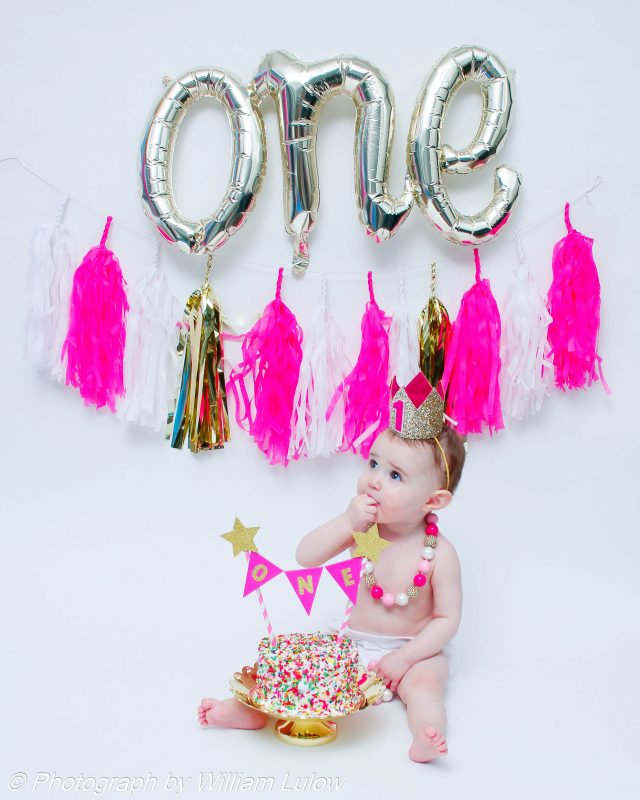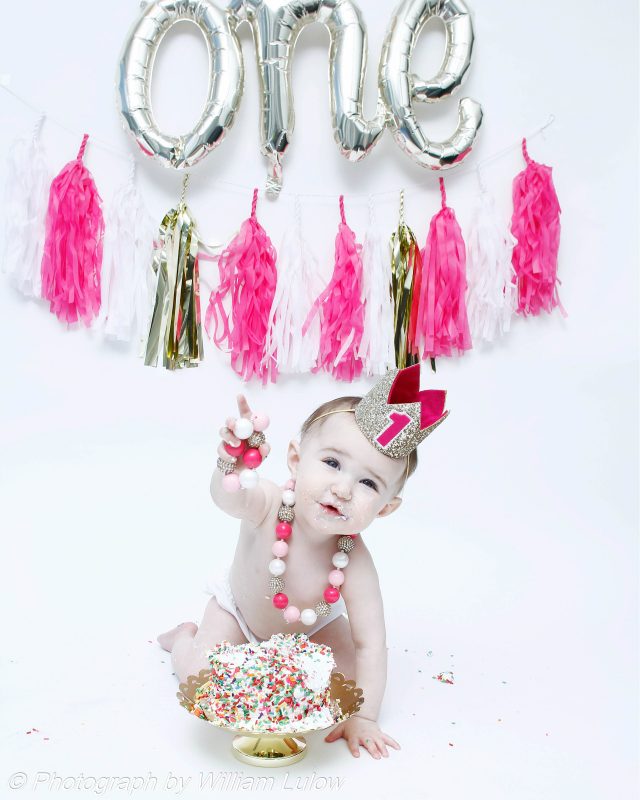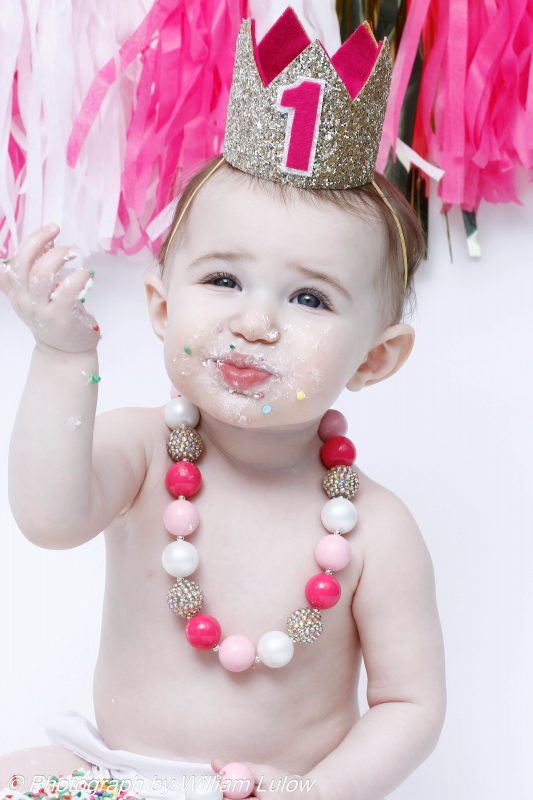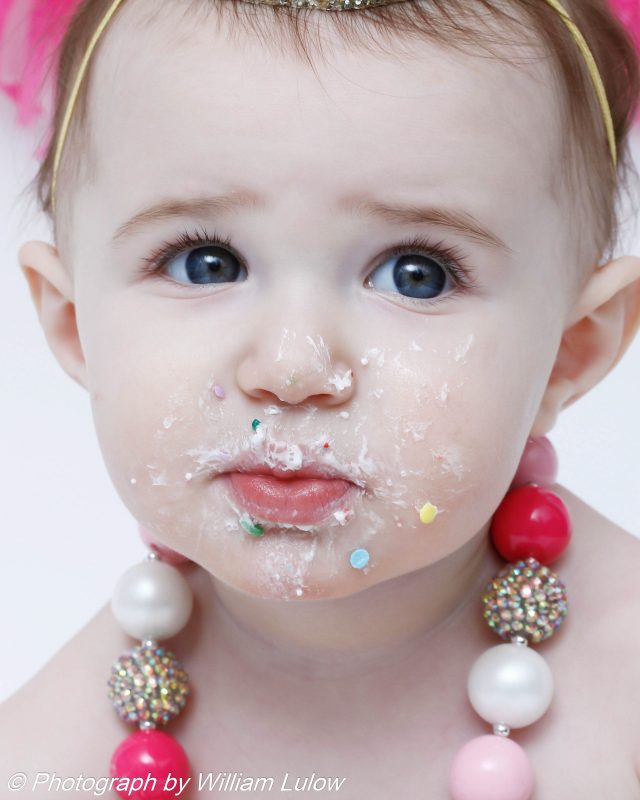 I knew a children's photographer once, who was very successful at posing kids and was able to use a system of lights that really almost treated them as adults. But I have always preferred to try to capture their various moods and movements on a plain, white background.
The other thing to keep in mind about photographing children is that it is almost always a documentary process of capturing a child's growth. If you always shoot with the same background, it tends to call attention to the physical changes in a child rather than the setting itself.
This is also a setup that I can take on location and shoot in the family's home. After the shoot, as I said, the no-seam can just be cut off and discarded. As a note, our granddaughter, Haylie, had a very calm "smash cake" session. She preferred to pick at parts of the cake and the icing, clearly enjoying the experience, rather than beating up on the poor cake!
Note: Styling and props by Jamie Glickman