A "Quick" Product Shoot
by William Lulow
A few days ago, a manufacturer of small bags, dop kits for toilet articles and shaving supplies, asked me to photograph four, small bags for their Etsy shop pages. I allotted two hours to shoot the four bags. Since they were relatively small, I set my studio up in my office. This is what the tabletop setup looked like: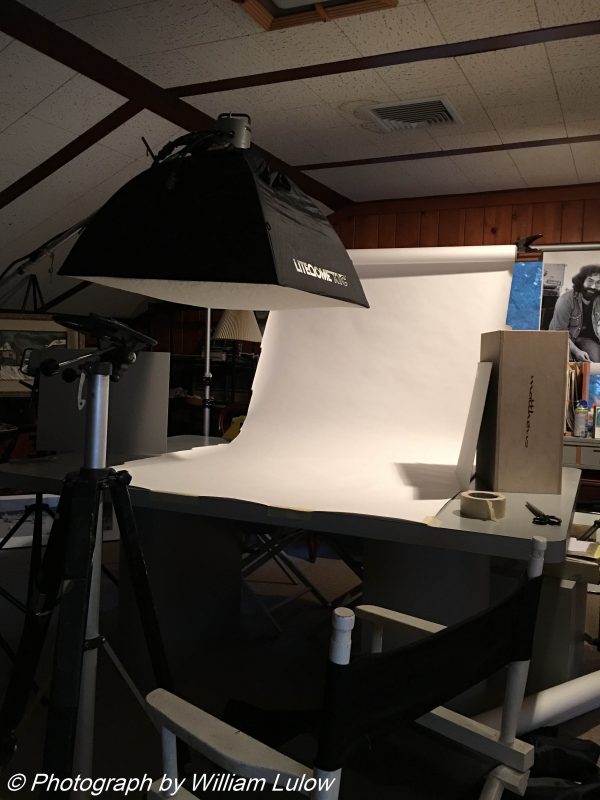 We started with an army green bag and found out that it needed some extra light because of the dark fabric. Here you can see the second light we had to add: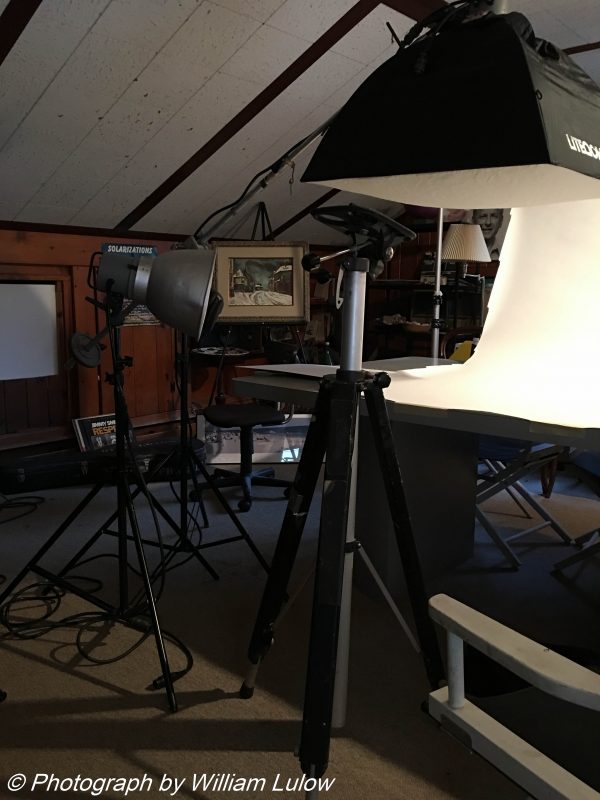 And this was the resulting image: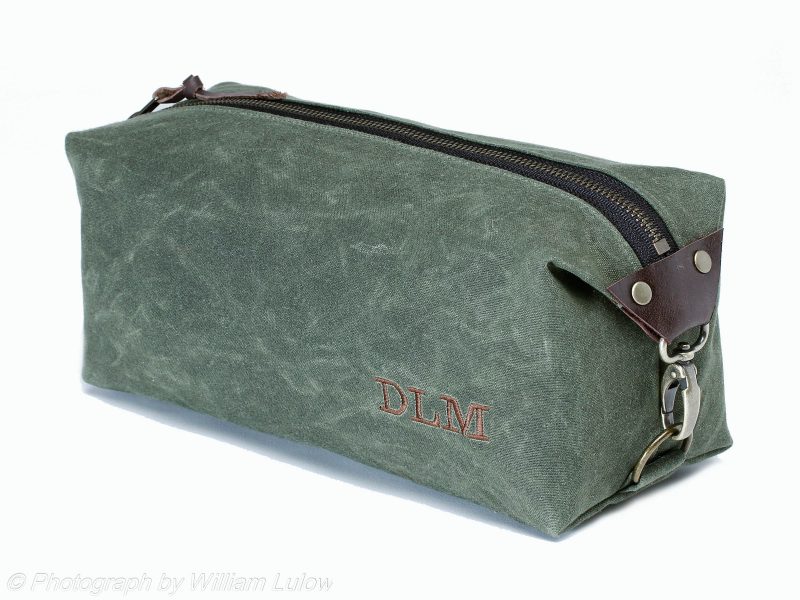 Now, the reason I'm writing about all this is because no shoot is a "quick" shoot! Everything takes time to make sure that it's done correctly. Even after we shot the first bag and worked out the lighting correctly, we then had to bring the image into Photoshop and make sure that the colors were represented correctly. Having the client present at the shoot simplified matters because they could see immediately if the color was what they wanted. And, it could be tweaked however they decided.
Here's a different color that presented yet another challenge: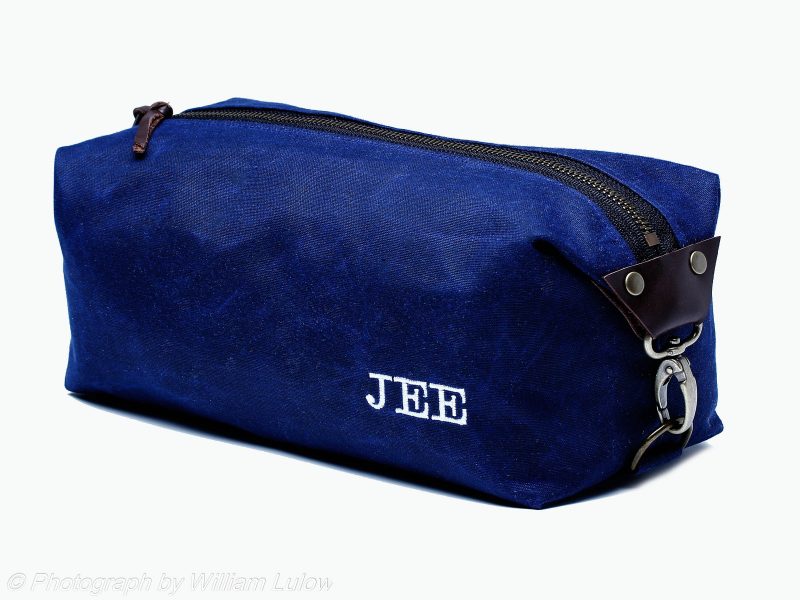 One might think that this color was even darker than the green bag and that therefore, we could use the same lighting. But the client wanted this dark, royal blue bag to be darker than the green one, so we had to change the lighting and remove the extra light from the front. In addition, the extra light we added for the green bag to give it some extra detail, wasn't wanted or needed for this shot. As a matter of fact, the extra light added an unwanted shine to the fabric.
The take away from this little shoot was that no shoot is a "quickie!" It wound up taking us just about four hours to shoot and process four bags with a couple of extra shots thrown in. Remember, these days, you have to allow for computer post-shoot time as well as the actual photography itself. I like to give my clients a disc or flash drive to take with them after the shoot is completed. This could add an hour or more to what might be a fairly simple shoot.
Here's a "beauty" image from this shoot, complete with some props added: