Making Your Photo Assignments The Best

by William Lulow
It's probably a "given" that as a professional, you want to give each assignment you get your full and complete attention and to do the best job you possibly can. But, how can photographers do that effectively?
There are several items I've come up with that can assure that you are making all your photographic assignments the best they can be:
Make sure you understand each assignment. As a photographer, any commercial assignments you get are generally because someone believes in you. They believe in your vision and your ability to deliver what they want in usable form. So, you need to be able to communicate perfectly with that person so you know exactly what is wanted, even if the "assignment" comes from you!
Make sure you have the equipment you need and the knowledge of how to use it. Many photographers sometimes don't know what each piece of equipment they own can do. A thorough understanding of how you can use your equipment to achieve the images your client wants, is necessary. You need to study manuals, experiment with new techniques and read as much as you can about what other photographers have done.
Try to provide more than enough coverage of your subject matter. One of the benefits of shooting digitally is that you are not limited to shooting "rolls" of film. The processing is "free." It just takes extra time at the computer (which, by the way is a billable expense). Whenever I'm on assignment, I'm continually asking myself "Do I have everything covered?" And, I'm always looking for ways to enhance the images I make. It could be a different angle, or a different lighting, a different pose or even a different location!
Try to think more about what you are shooting. It's tempting sometimes, just to shoot pictures. But you need to be aware of significant moments in whatever your subject matter may be. It could be an expression, a pose or an action that reveals meaning to what your subjects are doing.
Here's what I mean: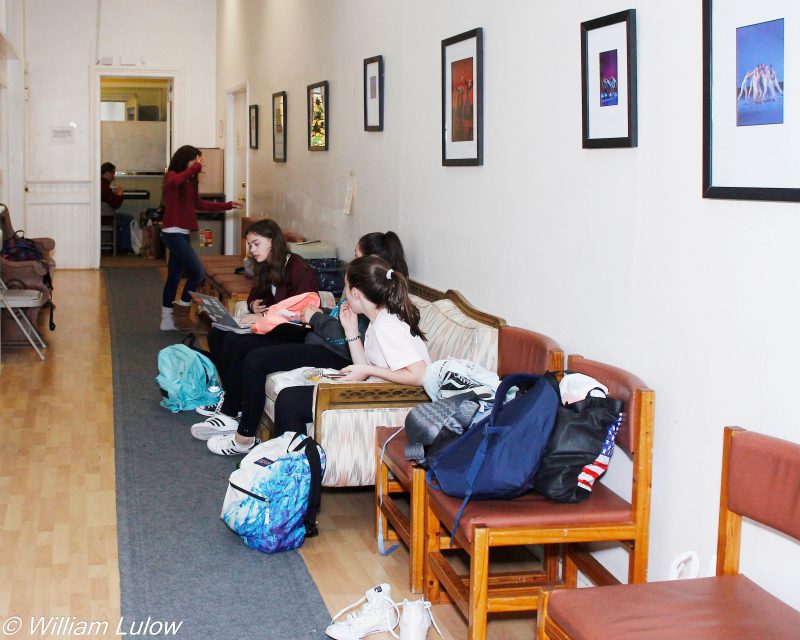 Here's an image I shot recently at a dance school. It's an "okay" image of a hallway with some kids. But, in order to enhance it and make the shot more complete I noticed that it was Halloween and the kids had their costumes. I asked them to put them on and I decided to add a highlight to get the image below: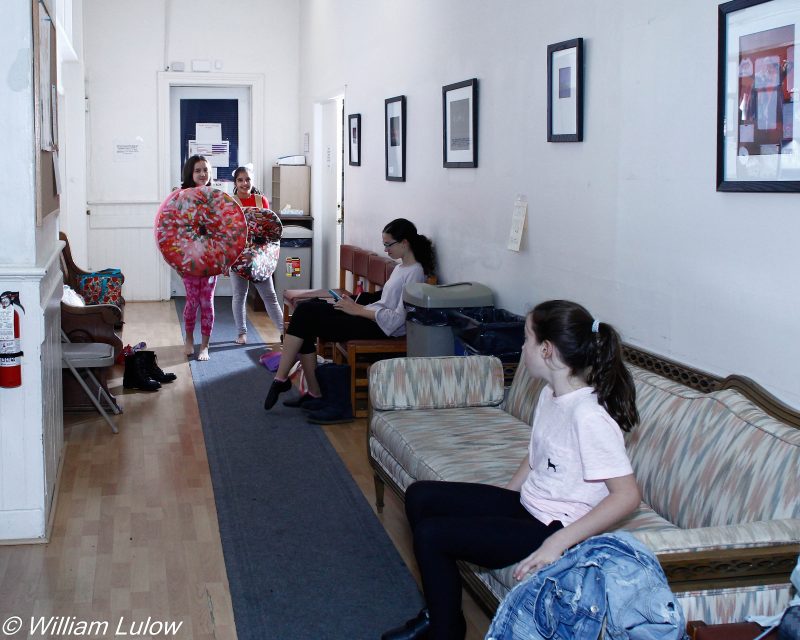 You can see how the extra light "jazzes" up the whole image by providing an extra bit of "kick" to the picture. It took a bit of extra time to set up that additional light, but it was worth it because this image speaks to the "attitude" of the whole dance school.
Here is another example of a different angle. The first image was taken by me standing up. The second, from the floor: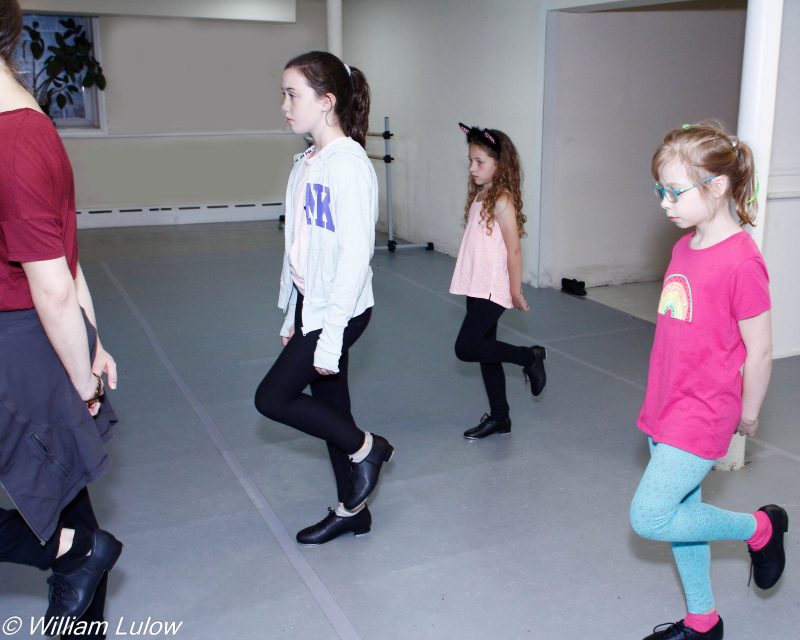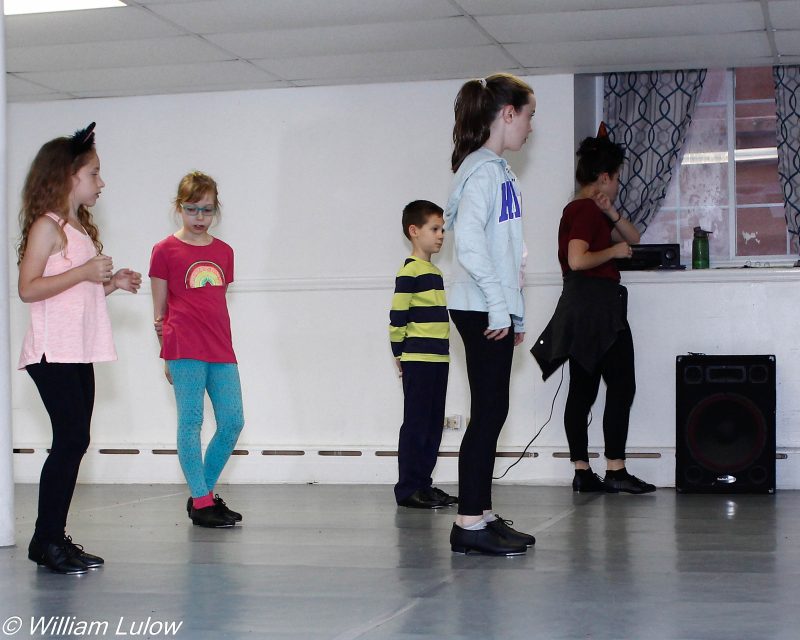 Note the impact of the lower angle! The average photographer might not think to do this all the time. But, when you're on assignment, you're providing material for whatever your client's intended use is. So, you want to make sure you've got all angles covered.
Here's another example of what the addition of a second light can do: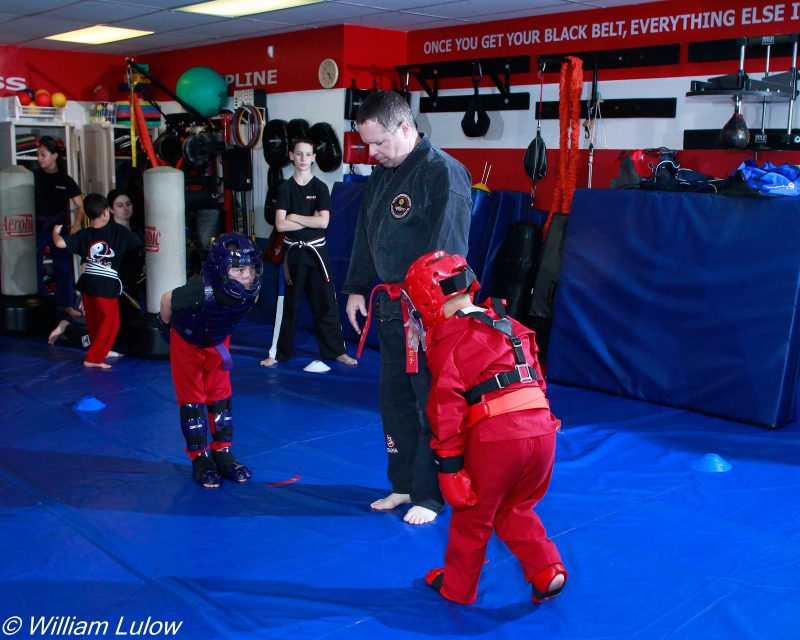 It just gives the whole scene some extra punch! In addition, I tried to capture a significant moment where the kids were bowing to each other. That adds some additional interest by showing the importance of proper training at the school.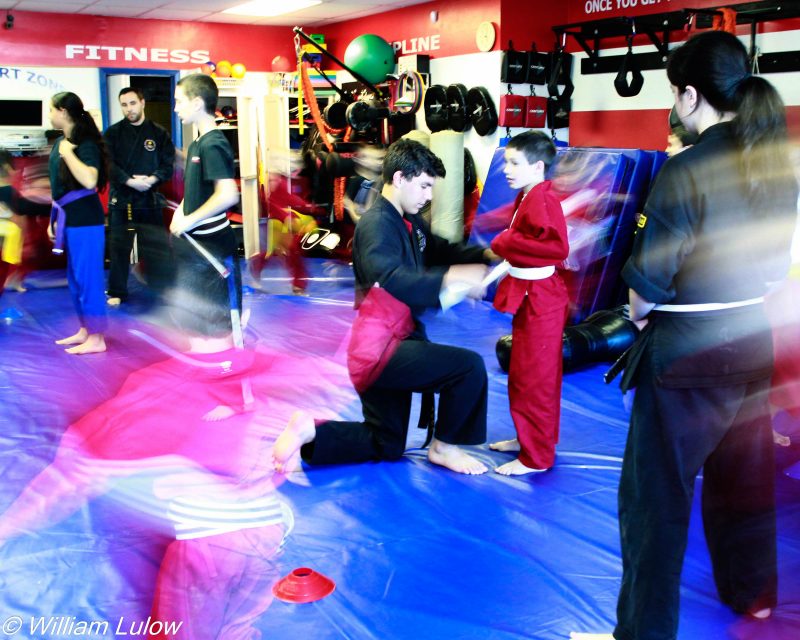 And, here's one using a slow shutter speed to capture some blur to give the scene a sense of movement.
All of the above ideas are ways in which you can provide some extra value to your work. By going above and beyond what might be the usual approach to your assignments, you are assuring your clients of much better images from which to choose and also, ensuring yourself of future assignments.