Another Take On Doing Assignments For Small Fees
by William Lulow
I recently acquired a client that often needs head shots of it's clients,but doesn't have a big enough budget to allow for regular head shot setups and fees. They basically said "This is what we pay and this what we expect." It was my choice if I wanted to work for them or not. They obviously needed to work with someone in my area, so it was either me or someone else they would find on the internet. In this day and age, when getting new clients and keeping them is tougher than ever, I decided to fill their need with their terms.
The way I could make this work was to devise a way of getting good headshots of their clients as quickly and easily as possible with minimum setup on my part. They didn't require any special backgrounds. Their art departments would take care of that. I didn't need to. No background stands or noseam paper. This eliminates the need for stands and setup time. No makeup or hair stylists. No computer edit time. Just about four different shots, horizontal and vertical…that's it!
I figured I could do each headshot in less than 15 minutes! And I did!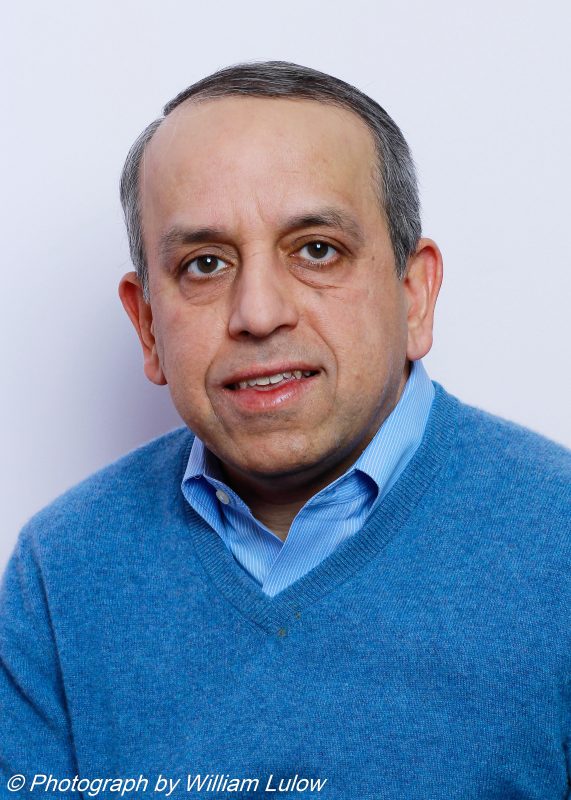 This is one of them. Shot against a plain white wall, with no special edits or anything for that matter! All the equipment I bring with me is my big, soft umbrella, one stand, one head and pack and my camera! I can carry all of it in one bag.
The great thing about this is that I found a way to maximize my time so that it wasn't a major factor and the client did all the rest. Certainly, it's not up to my normal standards as far as finished product is concerned, but I'm not asked to provide a finished product. It's not as though these people are coming to my studio and expecting to leave with a full retouched, perfect image they could upload to their website immediately. There is a middle man involved here.
Bottom line… I picked up a client who has now booked three consecutive head shot jobs in my area that I have completed. They will continue to use me for this and it has developed into a good working relationship. They even sent me to one of their clients a distance from my studio and offered to add an extra $50 for travel!
Do you think taking this client on was worth it even though I couldn't charge my normal fee? Well, I now have a decent cash flow from them because I've already done several of their jobs with minimal effort and production time. Plus, there will be many more because they already like what I've given them and they now can rely on me to give them the same product every time.