Infant Photography
by William Lulow
It's pure joy photographing newborns. The last time I photographed an infant in a studio setting was 31 years ago, when my daughter was born. I have photographed many kids since then, but I remember taking her to the studio, putting some white blankets down on the white seamless paper, setting up my view camera and shooting down on her as she was squirming around. She was three weeks old, wide awake and  this was one of the shots I got: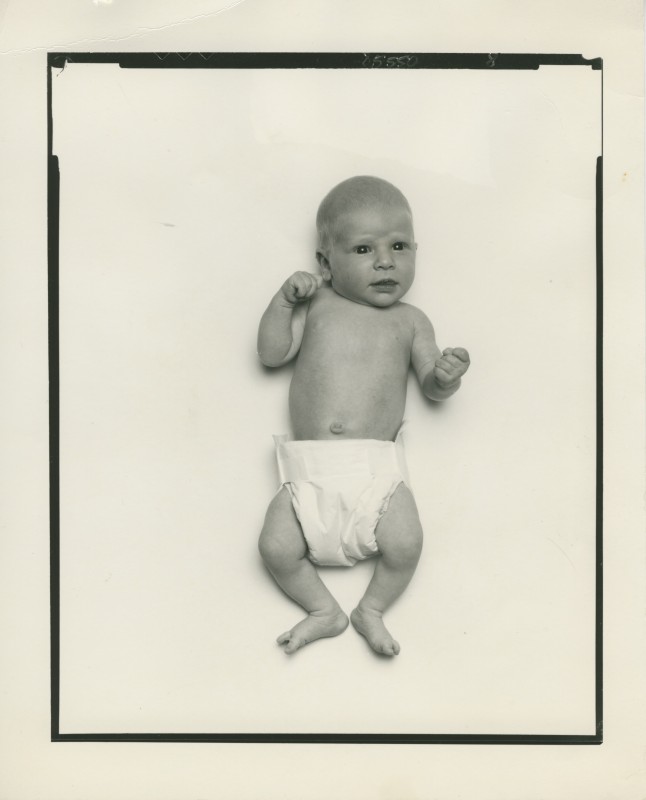 Well, needless to say, an entire industry has sprung up around this kind of photography! We had "baby wranglers" back then when we did countless shots for catalogs, but today's "infant wranglers" come equipped with props of all kinds, just as they did back then, and quite a number of "poses" are effected while the infant is sleeping. We didn't get that lucky when I went to photograph my granddaughter, Haylie, but we were still able to get some great shots, as my daughter tried to position her just the way we wanted. Sometimes Haylie cooperated and other times it was difficult. You have to get them after they have been fed and while they are still asleep so they don't feel too uncomfortable. It's a genre of photography that has many specialists these days.
Here's a "behind the scenes" look at our setup: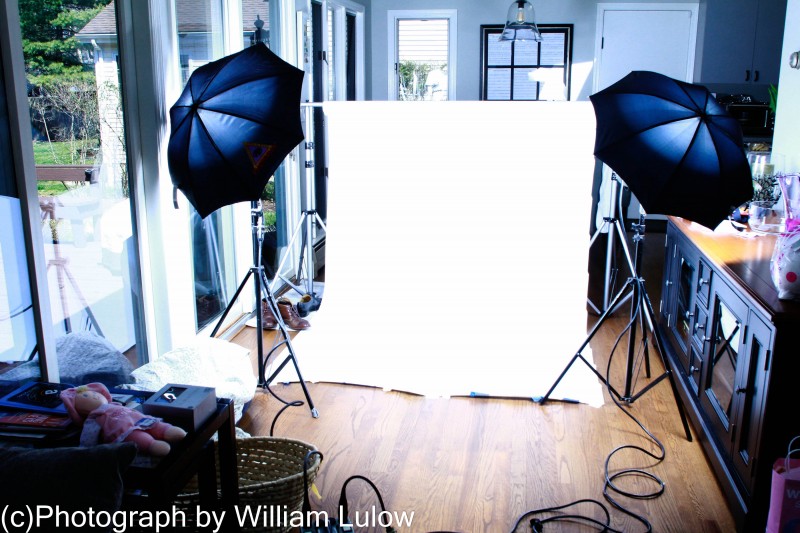 Basically set up to light the background and make sure it registered pure white. For some shots, I moved the right-hand umbrella back a bit to make sure it was around 1/2 to one-stop less than the main light and lowered it a bit, since the infant was on the floor. I normally advocate for lighting the background separately, but here, because the subject was so small, I could cheat a bit and use the main light to do both jobs! Here's another shot of the basic setup: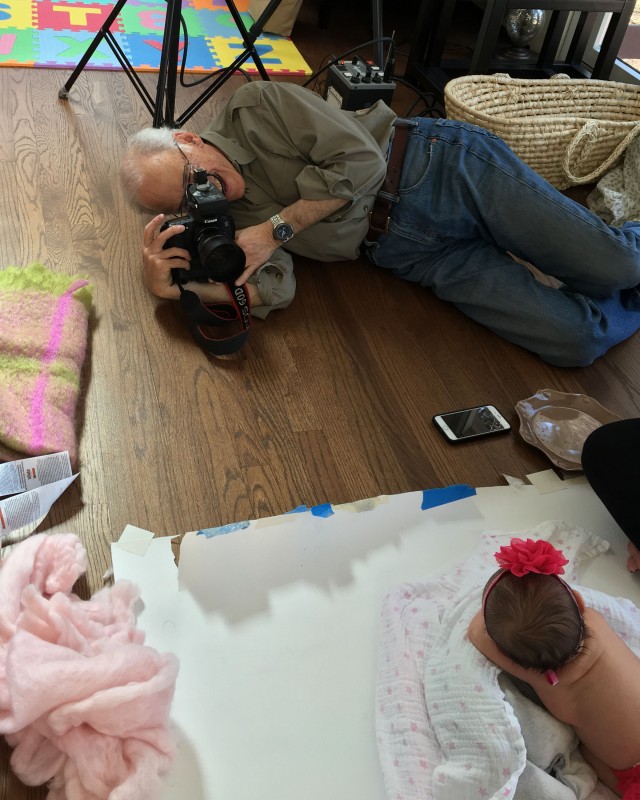 Here I am lying on the floor shooting my granddaughter, Haylie, who was half-way between being asleep and wide awake! Not the ideal time for posing, but we got some great shots anyway. She's relaxing on a pillow with a blanket draped over it. Haylie's mom did the styling, propping and posing (although the head on the arm was probably Haylie's idea)!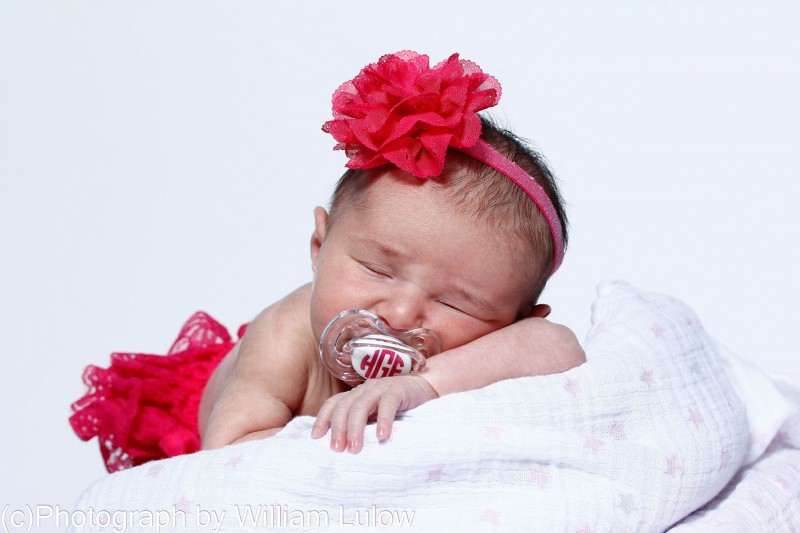 Shots of Haylie were made with a Canon 60mm macro lens. Most exposures were at ISO 100, 1/200th of a second at f/8. Power on the Dynalite pack was on it's lowest setting of 125 watt/seconds and the light was bounced into two photographic umbrellas, softening the light even more. This shot will most likely be used for the birth announcement. Haylie will be TWO WEEKS OLD this Thursday!
Here is another shot of Haylie being held by both her parents: