What Skills Do You Need To Be A Photographer?
by William Lulow
Seems I'm always writing about photographic skills, how we, as photographers, have to know our camera settings, how to arrange lights, how to communicate with our cameras (since they are all now mini computers) and how to use our computers effectively as editing tools, but what I want to concentrate on today are the skills necessary to be a really busy photographer. Claire Cain Miller, a writer based in San Francisco, did an article which was published a few weeks ago in the New York Times in which she talked about the fact that computers can do a lot of work for us these days, but the thing they lack are social skills. Turns out that these skills are very important for photographers.
If you are a portrait photographer or a fashion photographer, you interact with other people constantly. Even if you are a product photographer, you can work in your studio by yourself, but you have to interact with an art director in order to understand what is wanted in a particular image. Social skills are probably as important as photographic skills these days, since anyone with an automatic camera can produce an acceptable image. But, in the world of commercial photography, social skills can often be the one intangible that can set you apart from other photographers. It often comes down to your ability to communicate and network with others to determine if you get a particular job. I attended a class last year at an open event,  given by Rick Friedman, a successful magazine photographer with a studio in Boston. When he finished his presentation about how he lit a shot of Kieth Richards, Bob Dylan and Leonard Cohen, he took questions from his audience. One gentleman simply asked him, "How did you get that job?" Rick's answer had something to do with his ability to network, to meet art directors and convince them of his photographic ability. The answer didn't contain any photographic information.  But, make no mistake, the networking came first. So, his social skills were showcased well before his photographic skills were. Now, it turns out that Rick Friedman is an amiable guy who has made some great connections in his career. He also has learned his craft well and is one of the better practitioners in the field today. All of which contribute to his success.
Social skills can be learned but they are basically innate. If you are uncomfortable around people, being a "people" photographer is going to be difficult. There are performers who have been literally terrified of being on stage, but who have overcome their fears and gone on to become famous. I, myself learned the craft of photography by spending a great deal of time with all the equipment I had bought over the years and assisting in several busy studios. Once I felt confident enough to begin looking for clients, I ventured out on my own and opened my own studio. The only difference between the last photographer I assisted and me was that he had the clients. I did all the lighting and handled all the equipment. I found it difficult to get clients at first because I just hadn't done enough networking. Then, seemingly all of a sudden, I had more clients than I could handle comfortably. I was able to juggle everything and satisfy all of them because I had eventually learned to network with many people at the same time. Sometimes, it just took going around to various agencies and companies to show my work.  Some photographers are natural-born raconteurs! They can tell stories and be quite entertaining. They have an ability to attract people. There are others who have just gotten so good at what they do that they don't have to network with anyone. People just seek them out for their abilities. My impressions are that this latter type is rarer than most people think, because they still have to have their work seen.
People have often said that it's who you know rather than what you know. And, in the field of commercial photography, this is often the case. But, these days, we have social media to help us.
So, there is no doubt that we should know the craft of photography extremely well, but we should also keep working on our social skills.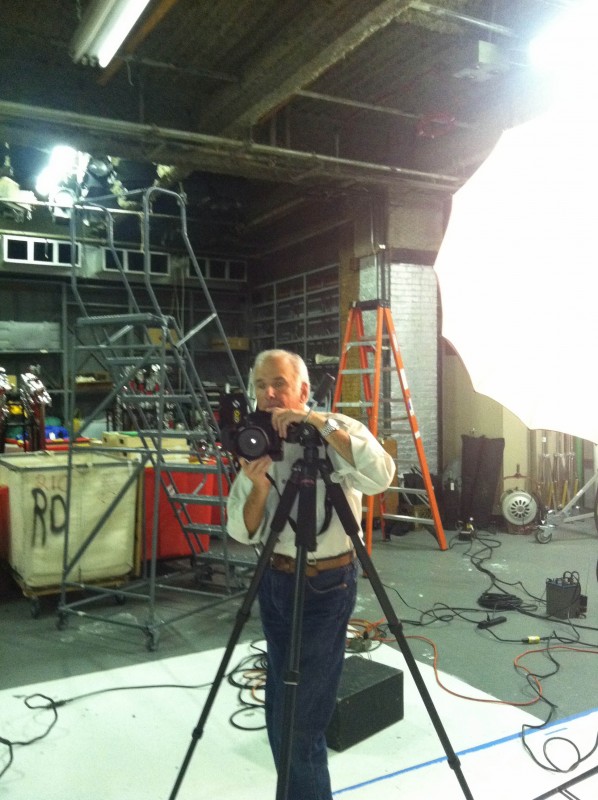 I have found that these days, it pays to be as good a listener as you are a communicator! If you're in the commercial photography business, as I said, your job is mostly to give people what they want in terms of imagery. This means that sometimes, your own ideas have to take a back seat to those of your client. This may be harder for the "silver tongued devils" to do than one might think. But it can be learned.
The main take away from this is that commercial photographers have to be both great listeners as well as great networkers at the same time. I once took a test to determine what field of work someone with my particular personality traits would be best be suited for. The answer: a philosopher or a photographer. Amazing! Philosophy was my undergraduate major and photography is what I chose!