How To Better Your Photographic Skills
by William Lulow
People often ask me how I got started in photography. The first answer I always give is that I was fascinated with the process of making pictures. I loved the equipment, the lighting, the results and even the process. Back in the days of chemical darkrooms, I used to love even the smell of the darkroom! There seemed to be something in the idea of making images that just appealed to me. I also found that I had a natural ability to deal with equipment, to understand how light stands worked, how the shutter worked with the lens aperture to control light – I was technically adept at using the types of equipment needed to make pictures.
Next, once I decided to make a career of it, I set about learning everything I could about photography. I went to my local camera shop and sometimes, just hung around looking at the books and pamphlets. I would then ask the store owners about pieces of equipment they recommended.
Then, I went to a local photographer and asked him if he would be interested in looking at some of the photos I had done. He agreed and then proceeded to criticize them, finally saying, "Let me show you how to really make good prints!" This was his nice way of saying that my prints weren't of sufficient quality. Well, swallowing some pride, I listened to him and finally was able to make some "professional quality" prints. No blocked highlights, detail in the shadows, proper contrast and I began to understand more about the process.
After beginning this way, one of my early purchases was the complete set of the TIME/LIFE BOOKS on PHOTOGRAPHY. I read each and every volume cover-to-cover many times over. These books are no longer in print, but should be available at the library. They provide information on the history, techniques, special imagery and equipment used in the photography industry. Of course there is much more information available on line and from the great proliferation of books written since the advent of digital photography.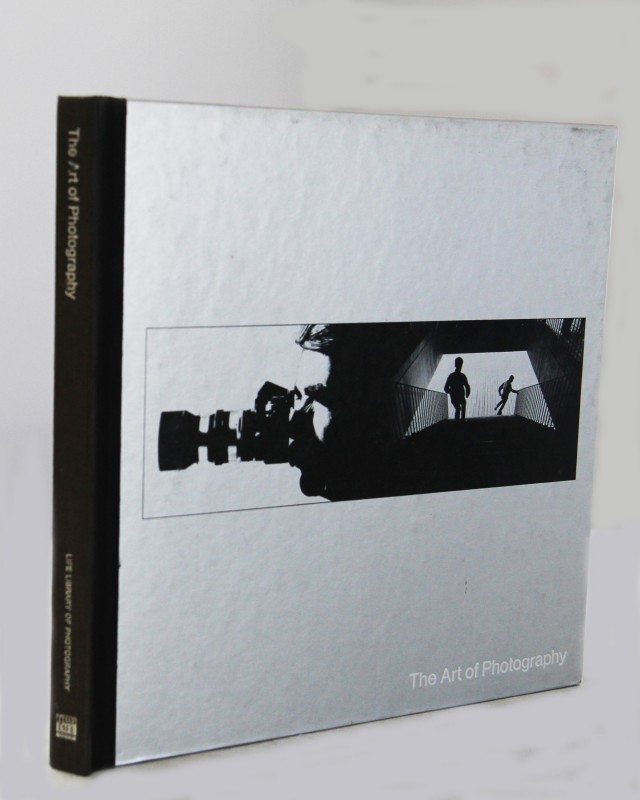 My next step was to work with several successful studio photographers (including the famous Life Magazine cover photographer, Philippe Halsman). These were jobs I was paid for (not a work-for-free "internship.") At each studio I learned more about the photographic process and lighting. I had achieved a high degree of darkroom expertise by this time, so I had a marketable skill.
Today's young photographers need to be familiar with various types of lighting equipment as well as a number of digital cameras, lenses and how they work before offering their assisting services or even setting themselves up in business. So, workshops, classes and just plain practice with your own equipment has become even more important. There are still assistant jobs out there, but you have to be persistent until one of those becomes available. Then, you have to stick with it long enough to learn what that photographer can teach you.
Many of the proficiencies I developed over the years also came from trial and error practice. When you get a new piece of equipment, be it a light, a lens or a camera, you need to practice with it until you see everything it can do as well as what it can't. I recently was teaching a student who wanted to know if her top-of-the-line Canon 5D Mark III could fire a remote speedlight. The answer is "no." You would need to purchase a transmitter that fits in the camera's hotshoe, or you would need to purchase a speedlight with a transmitter built into it. I only found this out by experimenting with the 5D and, of course, reading about it. Even though one should read the manuals, sometimes they are not very clear and don't often answer your questions the way you ask them. So, practice is imperative! And, it goes without saying that owning a piece of equipment is a necessary prerequisite for being able to practice with it. I have spent countless thousands of dollars over my 30+ year career on equipment of almost every kind. (I always had a caveat however, that I wouldn't buy a piece of equipment unless I had a job that paid for it.)
Someone once asked Tiger Woods, the professional golfer, how he got so good. His answer: hit 1000 balls a day. As a golfer myself of many years, I can go to the driving range and maybe hit 50 in an hour. So, you see what it takes to get really good at something. Same thing is true in photography. You need to be totally immersed in it if you want to elevate your skills to those in the professional or semi-professional range.