How To Do Candid Flash Photography
by William Lulow
With today's ultra-sensitive CCD's and sophisticated DSLR's capable of shooting at very high ISO's, candid photography seems to be easier than ever before. However, there are a few principles that must be understood to achieve really great results.
One: light from a speedlight  or other flash unit, will only travel a limited distance.
Two: extremely high ISO ratings tend to fill images with too much "noise."
Three: most ultra-fast lenses (f/1.4 or f/1.2 or even f/2.8) are often not quite as sharp as they are stopped down a bit.
Four: if you think you can shoot an entire event with available light, you are probably mistaken.
Addressing each of these points will help you do better candid photography.
Because small speedlights  have limited range, it's almost imperative that photographers use additional lights. Following principles of studio lighting, backgrounds need to be lit separately if you want them to register detail. You should have one light on the camera that can be used as a bounce-fill-in light. At least two others should light the background as needed. Then, the additional lights need to be synched by radio or infrared beams so that they all can fire at the same time.
There is an ISO setting you can find (usually through experimentation) that will yield great results with a minimum of noise. I have shot stage performances with and ISO setting of 2000 that have been relatively noise (grain)-free. The quality of average room light is usually not sufficient for producing high-enough quality shots. Bounce flash will certainly help.
As I have mentioned, ultra fast lenses are sometimes not as sharp when used wide open as they are when they are stopped down a stop or two. When any lens is used at its maximum aperture, it is using the entire piece of glass with which it is made. When you stop a lens down, you are using more of the center of the glass and less of its edges. The resulting images are usually sharper. There are some lenses these days manufactured especially to generate great results at maximum apertures. (One I've used is the Canon f/1.4  24mm lens).
Available light is not always the best light to use all the time when shooting an event.  It is sometimes necessary to bring up the overall ambient light level of a room to get great results. If you are shooting to capture the "mood" of a room, you would need to mount the camera on a tripod to make sure all details are captured and rendered sharp.
To sum up: candid photography should almost always entail using some kind of flash to help bring the ambient light up a level or two so that good exposures can be used to capture images. Speedlights should be placed strategically so that they act to keep the overall light looking "normal." The power can be raised or lowered to bring out more of the room's "normal" light.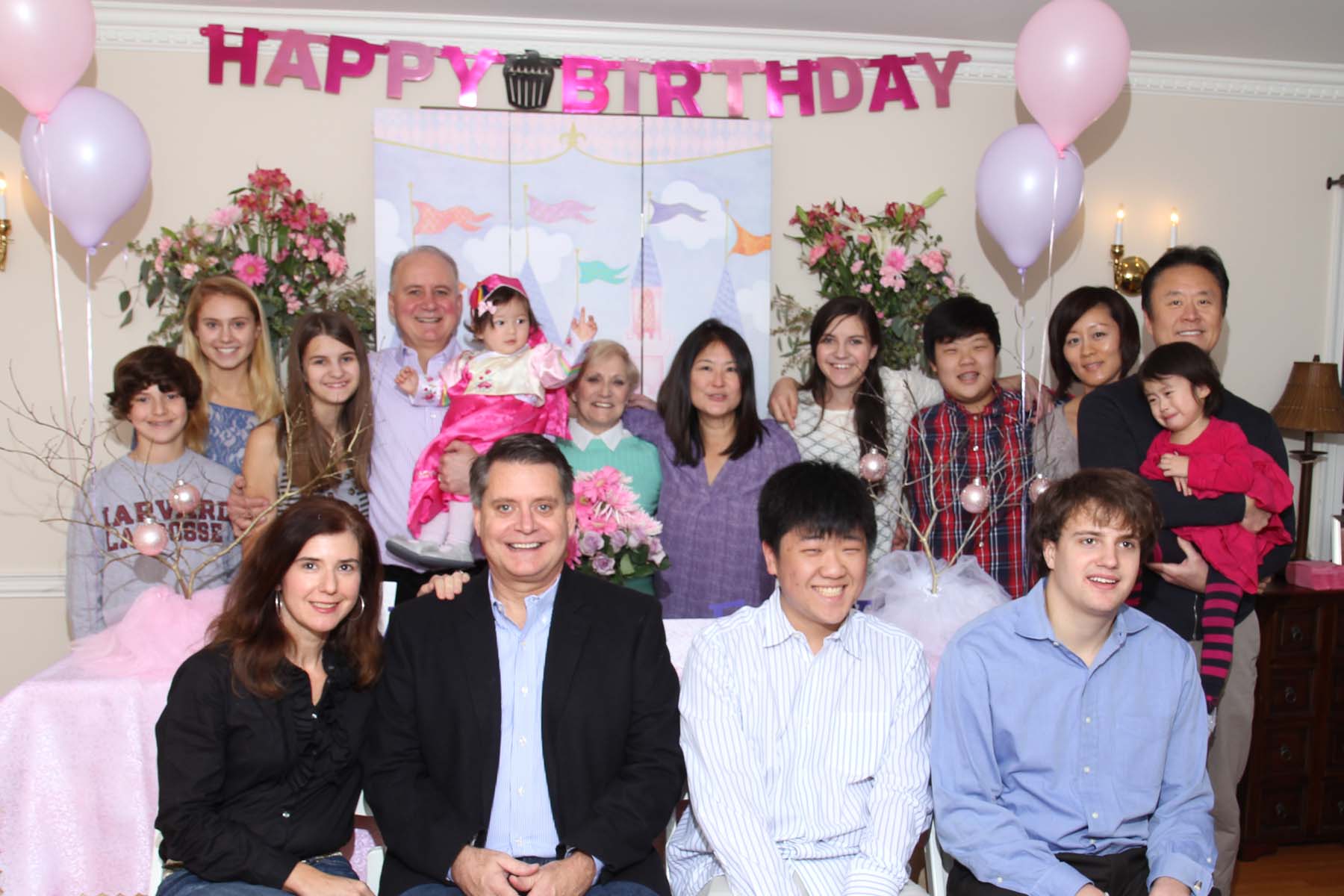 This was a candid shot made in a small room with a bounced flash on the camera. Because the room was small, it did not require any additional background light. The bounce created a nice, even light with people in front and in back lit equally, and it looks natural.