William Lulow began his lifelong interest in photography when he was eleven years old. He began shooting pictures for his high school yearbook. After graduating from the University of Wisconsin, this interest turned into an obsession when William moved to Denver, Colorado and began working for the Denver Post as a stringer.

He started by photographing rock bands in concert. The first was Rod Stewart and he quickly added such performers as Judy Collins, Muddy Waters, Linda Ronstadt, Elton John, Neil Young, David Crosby, Taj Mahal, The Grateful Dead, John Kay, Stephen Stills and Mike Bloomfield. He has since added to his portfolio Dave Mason, Leon Russell, Tom Chapin, Karla Bonoff, and Sawyer Frederick.
Realizing that he wanted to be a studio

photographer, William headed back to his hometown – New York City. In New York he studied with several well-known studio photographers, including the famous portraitist Philippe Halsman.

William continued to hone his craft, polishing his printing skills, perfecting his studio lighting techniques and learning more of the business of studio photography, before opening his own studio in 1980.
Lulow's first studio was on Manhattan's Upper West Side, which he maintained for 8 years before moving downtown to Manhattan's Photo District in 1988. William conducted his business as well as many classes in studio lighting until the building was sold in 1998.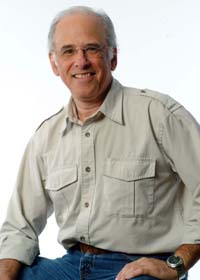 Relocating his studio to picturesque Westchester County, just 40 minutes north of NYC, William continues to provide top-notch photographs of people, places, events and things utilizing the latest digital imaging techniques. "High end digital equipment provides excellent images from which to work," he says. Most basic retouching is also done in the studio.

William Lulow is a certified teacher of photography. He holds an M.S. degree in Education, as well as an M.A. in Television & Film. He is a former member of the adjunct faculty at New York's NEW SCHOOL FOR SOCIAL RESEARCH, has taught photography with the NYC Dept. of Education, the Scarsdale Adult School, the Larchmont/Mamaroneck Continuing Education program and has conducted seminars and workshops in portrait lighting techniques in his own studio. Check the WORKSHOPS page for information. His work has been published in various magazines and newspapers including THE DENVER POST, PEOPLE, MONEY, IBM EXECUTIVE, THE CONNECTOR (PrForPeople), various airline in-flight magazines and numerous corporate annual reports and brochures. He has also done portraits for RANDOM HOUSE, SCHOLASTIC PRESS, PENGUIN BOOKS, BANTAM BOOKS and other publishing houses.